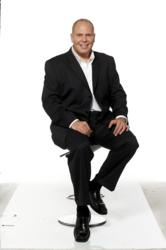 "I cannot wait to explore with the audience my amazing anthology of Indonesian designs, hand crafted by skilled artisans from the island of Bali," said Robert Manse, Designer and CEO of the company which bears his name. Add a quotable
Rahway, NJ (PRWEB) February 21, 2013
Sunday February 24, 2013 marks the premiere of Bali Designs by Robert Manse on the prestigious Designer Gallery hosted by Colleen Lopez, HSN's on air jewelry guru. Mrs. Lopez hand selected the collection which will appear on HSN from 2pm to 4 pm EST. Lopez prides herself on discovering the latest statement pieces and newest styles from the industry's top jewelry designers. Manse encourages both the owners and collectors of his fine silver, 18 kt gold and semi-precious jewelry treasures, to expand their assortment and extends a warm welcome to interact directly with him on HSN, his website http://www.RobertManse.com and accompanying social media including: Twitter @robertmanse and Facebook https://www.facebook.com/RobertManseDesigns, which will all feature and follow his HSN appearance.
"I cannot wait to explore with the audience my amazing anthology of Indonesian designs, hand crafted by skilled artisans from the island of Bali," said Robert Manse, Designer and CEO of the company which bears his name. The relaunch of his collection features a wide range of bold designs with beautiful details, including an exquisite swan set, gorgeous corundum rings and Sea Blue Quartz suite all exclusive to the HSN "fashionista." Robert's brand new 29-piece assortment features various statement pieces including a show-stopping multistone quartz necklace and earring set and a stunning regal blue Chalcedony and White Topaz suite.
Robert Manse revealed, "I'm really looking forward to collaborating with Colleen Lopez, the doyenne of style on HSN as I celebrate my six year anniversary with Home Shopping Network - sharing my travels and discoveries from the islands of Indonesia, interacting with a new vibrant audience and expanding the reach of the Bali Designs by Robert Manse brand."
Several years ago, Manse partnered with Novell Design Studio, a major US bridal manufacturer in Rahway, NJ. His collection features handcrafted jewelry made in Bali by skilled craftsmen highlighting rare and exotic semi-precious gemstones. The collection's retail prices run from $39 to $499 with most selling for an average cost of $99 -–a great value for the consumer.
"I am so excited to welcome Bali Designs by Robert Manse to HSN's Designer Gallery!" said Colleen Lopez, host of HSN's February 24th's program "My latest blog will give you a closer look at the designer and the breathtaking island paradise which inspires his stunning jewelry ♥. Watch us on Feb 24th!"
Robert Manse Designs will relaunch his Bali Design Collection on HSN, as part of Colleen Lopez' Designer Gallery Collection Sunday February 24th from 2 p.m. and 4 p.m. (EST). For more information about the exclusive Bali Designs visit Bali Design Collection is available for view at :
HSN's jewelry design page: http://www.hsn.com/shop/bali-designs-by-robert-manse/6094
Robert's webpage. http://www.robertmanse.com
###
About Robert Manse
Robert got his start in the jewelry industry over 20 years ago working his way up with several NYC jewelry companies. He is widely known in the industry for his extensive knowledge and comprehensive connections. He is hailed as a trend leader in the Balinese jewelry. His authentic Indonesian line of jewelry is hand crafted in Bali, the Island of the Gods. Each piece is lovingly created by hand and finished with the same care as the gift offerings Bali prepares daily for the Gods. Inspired by lush landscapes and the exotic colors of the islands, Robert combines high quality gemstones, precious Sterling Silver and solid 18kt Gold accents to enhance the beauty of each piece.
Bali Designs by Robert Manse is fashioned with the modern, sophisticated woman in mind. Each intricate design is made to stand alone as a statement piece or can mix and mingle with other jewelry in your collection. Exotic colored gemstones are all set to perfection and finished undercarriages make his pieces unique and treasured.
About Colleen Lopez's Designer Gallery
Web: http://www.hsn.com/shop/designer-gallery-with-colleen-lopez-jewelry/j-3601
Twitter: @ColleenLopezHSN
Facebook: https://www.facebook.com/pages/Colleen-Lopez-on-HSN/168806096467710
Robert Manse ,
Web: http://www.RobertManse.com
Twitter: @Robertmanse
Facebook: https://www.facebook.com/RobertManseDesigns,
For more information, press only:
Liz Levine Kennedy
Director of Marketing & Public Relations
1-888-668-3551
Liz(at)RobertManse(dot)com
Trade Inquiries:
Dawn Bertoldi,
RMD Manager of Operations
1-732-428-8331
Dawn(at)RobertManse(dot)com