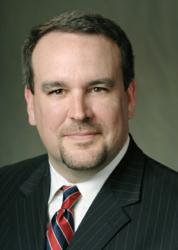 Newark, NJ (PRWEB) February 25, 2013
In today's Twitter-driven news environment, misperceptions about a company during a crisis can spread like wildfire, tarnishing the firm's reputation and potentially exposing it to costly litigation, veteran product liability litigator Thomas C. Regan warns in an article in the February 12 issue of Westlaw Journal Automotive.
For automakers and their legal representatives, a case involving alleged unintended acceleration problems with Toyota Motor Corp. products serves as a chilling reminder of what can go wrong when crisis management isn't properly addressed, writes Regan, a Newark-N.J.-based shareholder in national law firm LeClairRyan.
"A component part in an automobile is either safe or unsafe. It either functions properly and as intended, or it does not," Regan writes in the article entitled: "Rapid response: Crisis management comes to the fore after Toyota's PR debacle."
The article mentions a recent report in The Los Angeles Times about the Toyota case noted that "…several government investigations found no flaws in the automaker's electronics and pointed to driver error as a more likely cause" of several tragic accidents involving Toyota vehicles. But a federal judge in January gave the initial nod to an economic-loss settlement involving hundreds of plaintiffs who said the scandal had devalued their Toyota trucks and cars that could ultimately cost Toyota up to $1.4 billion. That's in addition to a series of wrongful injury and death cases that are being handled separately.
"While some of the claims made in the litigation may be caused by flaws or defects in engineering, the fact is that Toyota may now be taking a huge financial and reputational hit for problems that were largely exaggerated, misconstrued, or even nonexistent," Regan says.
Toyota's initial reaction to the claims may have "helped forge unfavorable perceptions of the company among some consumers, regulators, and legislators" who saw the company as being overconfident about its engineering and unwilling to consider the possibility of a faulty design, he adds.
The right response is not to stiff-arm regulators or to say to the public, 'We trust in our engineering,' he counsels. Instead, a "proactive approach that can help turn a closing argument into a homerun for the company and reassure consumers" can help a carmaker's image.
In contrast to the Toyota example, Regan notes that when a short circuit caused smoke in fewer than 10 Subaru vehicles, that manufacturer quickly advised 633,842 of its customers that defective puddle lamps may need to be repaired. In fact, Subaru believes it only needs to replace the lamps in about 54,000 cars and trucks.
"While some would call the manufacturer's response overly conservative, it exemplifies the 'new normal' in the auto industry for years to come," Regan writes. A good initial response is a reassuring message that says, in effect, "We need to make sure our customers are safe...It is our public mandate. Let me describe for you the actions we have taken thus far…," he advises.
Proper crisis management often requires a blend of both cultural sensitivity and courage, he adds.
"From a PR and even a legal standpoint, what works in Japan, Turkey or Russia may not be the best route in the United States or Canada," Regan writes. "It is important for the legal team and the business side to look in the mirror and consider the characteristics of the local culture, and ask if those characteristics could inadvertently get the client in trouble. Unfortunately, in the era of Facebook, Twitter and the 24 hour (or often less) news cycle, perception is reality, and with perception more and more being crafted by sound bite and 140 character commentary, it is essential that manufacturers get their response right."
About LeClairRyan
LeClairRyan provides business counsel and client representation in corporate law and litigation. With offices in California, Connecticut, Massachusetts, Michigan, New Jersey, New York, Pennsylvania, Virginia and Washington, D.C., the firm has approximately 350 attorneys representing a wide variety of clients throughout the nation. For more information about LeClairRyan, visit http://www.leclairryan.com.
###
Press Contacts: At Parness & Associates Public Relations, Marty Gitlin, (631) 765-8519, mgitlin@parnesspr.com, or Bill Parness, (732) 290-0121, bparness@parnesspr.com.