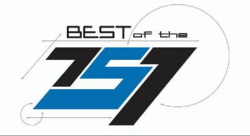 There are more than 55,000 high school athletes from more than 50 high schools in the 757 and this area continues to be a breeding ground for producing top athletes.
Newport News, VA (PRWEB) February 20, 2013
The Best of the 757, in conjunction with recruit757, is pleased to announce the dates for its 6th Annual Showcase Series, which will include three events – football, baseball and basketball.
The football combine and showcase will be held on June 1 at Christopher Newport University in Newport News. The Aug. 17 baseball showcase will take place at Harbor Park in Norfolk and the basketball showcase will kick off Oct. 13 in the Boo Williams Sportsplex in Hampton.
Athletes can register now at http://www.bestofthe757.com.
"There are more than 55,000 high school athletes from more than 50 high schools in the 757 and this area continues to be a breeding ground for producing top athletes," said Suzanne Culotta, of the area code that covers the seven cites of Hampton Roads, Virginia. Culotta is the 2013 director of the series.
"For an athlete to be named top in any category, knowing they are competing against so many talented student-athletes, really gives them the right to proudly say they are truly the Best of the 757 in their sport for 2013."
The Best of the 757 event series profiles the area's top athletes in the noted sports by bringing them together to compete in a series of athletic tests and then work with top area high school coaches in a showcase to gain new skills and show off their sport and position specific abilities.
Awards are given to an overall top athlete in each sport and top athletes in each tested skill, as well as an All Camp team.
recruit757 is a scouting and video service for colleges who turn to the region to look for quality athletes.
"recruit757 has worked for years on highlighting the best attributes of the football players, programs and coaches in the 757, with an eye toward getting more colleges to recruit here and offer more scholarships," said Andy Hilton, owner and director of recruit757.
"The Best of the 757 has grown to be synonymous with excellence in measuring and promoting the quality of talent that is so prolific here in the Hampton Roads area. Together, we'll be able to promote scholarship and athleticism in a way that will benefit local student-athletes like never before."
More than 130 football players who have competed in previous Best of the 757 combines, including 35 who signed letters of intent in early February, have gone on to play college football for, among other schools, the University of Virginia, Virginia Tech, University of Maryland, East Carolina University, Old Dominion University, Christopher Newport University and the College of William and Mary.
Troy Williams, Anthony Barber and Devon Hall, top basketball player recruits in the nation who have signed with Indiana, North Carolina State and the University of Virginia, competed in the 2011 basketball showcase.
Athletes must register to participate in each showcase. Registration fees for the football and basketball showcase start at $50. The baseball showcase event registration ranges from $75 to $95, depending on how early athletes register.
Each athlete receives an official Nike SPARQ event t-shirt, their results and photos posted on the Best of the 757 web site and recruit757.com and a goodie bag with items from sponsors.
ABOUT THE 757:
The Tidewater or Hampton Roads region of Southeastern Virginia is known collectively as "the 757" because of the area code that links together a series of cities that's become a breeding ground for some of the world's finest athletes. The 757 is generally regarded as a top region for college recruiters. Moreover, there is a tremendous pride within the Hampton Roads community and support of athletes who compete in and are from the 757.
Professional athletes that have come from the 757 include basketball's Alonzo Mourning, Allen Iverson, and JR Reid; baseball's BJ Upton, Justin Upton and Michael Cuddyer; football's Bruce Smith, Plaxico Burress, Ronald Curry, Aaron Brooks, DeAngelo Hall, Michael Vick and Tyrod Taylor.
Hampton Roads is home to 1.3 million people and the 757 has more than 50 schools with roughly 55,000 athletes. Officially, the 757 includes the cities of Virginia Beach, Norfolk, Chesapeake, Hampton, Portsmouth, Newport News, Williamsburg and Suffolk.