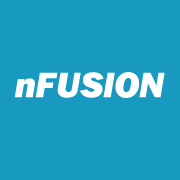 Idea-driven strategists, business-minded creatives, digital-native technologists; nFusion has attracted the best from agencies and brands nationwide, working in harmony and loving the breakfast taco.
Austin, TX (PRWEB) February 21, 2013
Since March 2012 nFusion has added five new digital and online engagement stars to its staff roster.
"Client demand for our integrated approach to planning and executing paid, owned and earned digital programs continues to increase," says nFusion CEO John Ellett. "Each of the new team members represents a distinct expertise and continued value for our client partners."
As nFusion continues to do pioneering work that capitalizes on the convergence of paid, owned and earned media it will attract top talent that seeks to work in a highly collaborative environment.
Ellett went onto say, "Our talent pool continues to deepen as we lead the industry, spanning silos in ways that single-discipline agencies cannot."
New nFusioners include:
Gerald Quiambao: Digital Strategist
The newest hire, Gerald Quiambao brings years of digital expertise to nFusion's interactive team. He comes to Austin from San Francisco where he worked for R/GA (SC Johnson and Microsoft), Marker Seven and AKQA (Target).
Luke Heath: Digital Developer
After running his own consultancy business, Luke Heath is now a full-time digital developer at nFusion. Luke is keenly focused on creating engaging experiences that span PCs, tablets and smart phones.
Krystal Webber: Interactive Producer
Krystal Webber most recently worked at Cyberwoven in Columbia, SC before joining nFusion as an interactive producer. She works with nFusion clients to plan and implement Web projects on time and on budget.
Britten Wolf: Social Community Coordinator
Britten Wolf comes to nFusion from Bailey Lauerman, where he led social media initiatives for Disney Princess, AMC Theatres and TD Ameritrade. As a social community coordinator Britten works primarily on the Samsung social media business.
Jessica Arnold: Social Community Coordinator
Jessica Arnold is now community coordinator at nFusion, joining the agency from WiredViews in Akron, OH, where she primarily worked on White Hat Management and Hendrickson International client accounts. Jessica marshals the day-to-day social channels for Comerica and Samsung Camera USA.
As the agency grows, nFusion continues to seek inspiring people to collaborate on inspiring work. For more information on open positions, please see nFusion's career page.
About nFusion
nFusion is a digital-centric marketing agency that partners with marketing change agents to revitalize brands, transform a company's digital presence and accelerate sales. With an agile and collaborative approach, nFusion's team of multi-disciplinary specialists helps brands maximize the effectiveness of paid, owned and earned media, so marketers can make an immediate and measurable impact. Headquartered in Austin, Texas, nFusion's B2B and B2C clients include AMD, Anheuser-Busch/InBev, CiCi's Pizza, Comerica Bank, Samsung, Sonus Networks, Rush Enterprises and Zimmer Spine. nFusion can be found online at nfusion.com, and on LinkedIn (linkedin.com/company/nfusion), Facebook (facebook.com/nfusion) and Twitter (twitter.com/nfusion).