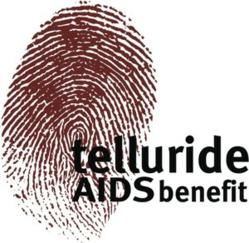 This event has made such a big impact on people's lives
Telluride, Colorado (PRWEB) February 25, 2013
Since its first show in 1994, the Telluride AIDS Benefit (TAB) has raised $1.8 million for both local and global initiatives for HIV/AIDS education, patients and research.
The benefit began when two Telluride locals, Kandee DeGraw and Robert Presley, combined their respective talents of comedy and fashion design to help Presley with the costs of AIDS treatment. However, the selfless Presley insisted the proceeds from the first event go to the Western Colorado AIDS project instead of directly to him. The first year, the benefit raised $12,000, and each year has donated thousands of dollars to directly support AIDS research and patients.
This year's benefit features almost two weeks of events, with all proceeds donated directly to TAB's beneficiaries. This year's beneficiaries include the Ethiopian Family Fund, West Colorado AIDS Project, Manzini Youth Care, Childrens' Hospital Immunodeficiency Program, and Brother Jeff. The beneficiaries support local and global projects to support those affected by HIV and AIDS, their families, and furthering research and education on prevention and treatment of HIV and AIDS.
Telluride AIDS Benefit kicks off this week with the Sneak Peek Fashion Show on Thursday, February 28 at the Telluride Conference Center in Mountain Village. This event offers an additional opportunity to view the fashion show and donate to TAB.
The Art Auction will be held on Friday, March 1 at the historic Sheridan Opera House. This silent auction features art from local and international artists, as well as pieces from the patients of Denver's Children's Hospital Immunodeficiency Program (CHIP).
One of the most exciting social events of the winter in Telluride is TAB's Gala Fashion Show. This year, the Gala will be held on Saturday, March 2 at the Telluride Conference Center in Mountain Village. The Gala Fashion Show features local models and AIDS activists displaying designer clothing lines, of course with local Telluride flair. This event is often described as "New York Fashion Week meets Cirque du Soleil."
On Monday, March 4, a trunk sale will be held at the Sheridan Opera House, where the remaining designer clothing featured in the Gala Fashion Show will be sold at a fraction of its retail value. A portion of proceeds will be donated to TAB as well.
Visit Telluride in the next two weeks for exciting fashion and art events, with an incredibly important cause. Help TAB surpass last year's donation of $160,000! For more information, be sure to visit TAB's website.
About Telluride.com
Telluride.com is owned and operated by Telluride Alpine Lodging - the longest-standing, locally-owned and operated lodging company in the Telluride region. Offering a wide selection of hotel rooms, vacation homes and condominium rentals in both town & Mountain Village, Telluride.com is the only place to look to find the perfect Telluride vacation rental.
Media Contact:
Hart Roberts
Marketing Manager
(970) 728-3388, ext. 155
Hart(at)Telluride(dot)com
@hartwellskis
###