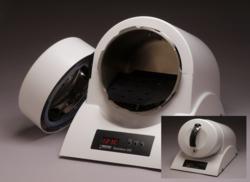 unequivocally recommended right now [is] the Saniclave 200 Saniclave 200] (retails at $999)
(PRWEB) February 21, 2013
Many autoclave purchasers wait until they have either started their business or until their old unit finally died. Now they are watching the market for a replacement. When deciding on which autoclave to purchase, state of the art features and compliance to contemporary medical standards are far more critical than product familiarity or even brand name.
As for a recommendation, the two devices unequivocally recommended right now are the Saniclave 200 (retails at $999) and the SciCan Statim (retails around $5,000).
Buying a new, affordable FDA approved sterilizer is certainly possible, but buying the wrong one can be a serious liability. Autoclave standards are constantly evolving, but old autoclave designs don't evolve. In fact a new autoclave today may have been designed to comply with the autoclave standards of the 80's or 90's. For this reason, Revolutionary Science is providing the top three features to look for when shopping for a sterilizer.
1. Cycle time
The FDA has recently become very concerned about sterilizers with insufficient sterilization times. All steam autoclaves should come with an option to sterilize at 121C for 30 minutes or 132C for 15 minutes. These cycle times are in compliance with ANSI/AAMI ST79, the gold standard for medical sterilization and the only standard used by the FDA. Some autoclaves that were designed back in the 70's or 80's still use awkward cycles times and temperatures. The problem is, these autoclaves are still being manufactured today even though they do not comply with ANSI/AAMI ST79. One particular autoclave advertises a cycle time of 11 minutes at 126C or 18 minutes at 121C. These cycle times should not be trusted because there are no known biological or chemical indicators that are currently manufactured for that cycle. Without proper biological and chemical indicators, an autoclave with an awkward cycle cannot even be validated.
2. Don't let that autoclave recycle the dirty water!
Would someone drink or cook with water after it has gone down the drain? Then why sterilize instruments with it? Many autoclave designs will recycle old, dirty water. Although this may seem convenient, this water can be teeming with endotoxins. "Think of an ameoba. When that ameoba dies, its carcass and excretions are left behind as endotoxins." states Chuck Fishelson of Alfa Medical. "These toxins are difficult for immune systems to fight off because they cannot be killed. They are already dead." states Isaac Erickson of Revolutionary Science. "The best way to prevent endotoxins is to purchase an autoclave that will use fresh water each time, like the Saniclave 200 or the SciCan Statim"
3. Dry mode
Almost everyone that uses autoclaves will wrap their instruments in pouches, towels or bags. The problem with top loading autoclaves, is that they do not dry. Purchase an autoclave with a dry mode. This allows your instruments to come out dry. When the dry cycle is complete, the bags can be handled. Microorganisms can travel far more efficiently through water. It would be a shame to contaminate your instruments while pulling a wet autoclave pouch out of a wet autoclave. Using bags or pouched instruments in a non-drying autoclave is counterproductive.
Revolutionary Science used the Saniclave 200 and the Scican Statim as poster children. Both of these devices received full FDA approval in recent years. Purchasing an autoclave that has obtained FDA approval recently can assure you that the design is current with recent standards.