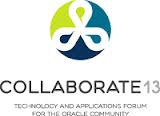 This event is an excellent opportunity for knowledge share and networking.
Atlanta, GA (PRWEB) February 21, 2013
On February 15, 2013, co-hosts Stone Payton and Lee Kantor of BusinessRadioX®'s High Velocity Radio welcomed to the studio Christine Hilgert and Katie Pereira with Meeting Expectations to discuss their upcoming event, OAUG's Collaborate 13.
Meeting Expectations is a conference planning and event management service. Consistently named to Corporate Meetings and Incentives Magazine's "CMI 25" list of the largest and most influential conference management companies in North America, Meeting Expectations has the expert conference planning team, buying power and industry relationships to drive success.
Christine Hilgert, Vice President of the Meeting Management Business Unit, is responsible for the day-to-day staff/client management and strategic direction of the unit's staff, including meeting planners, registration staff and contract management staff. Her focus is to introduce the latest ideas and opportunities offered by the industry to her staff and clients. Katie Pereira, Conference Manager, handles logistics, sponsorships and exhibits for a diverse range of clients.
According to Hilgert, "Meeting Expectations has provided successful meeting and association management services to OAUG for 20 years." OAUG, Oracle Applications Users Group, represents the interests of the family of Oracle Applications users worldwide in securing the optimum use and ongoing development of the Oracle Applications products. Collaborate 13, OAUG's Technology and Applications Forum for the Oracle Community, is set to happen April 7-11, 2013, at the Colorado Convention Center in Denver, Colorado. The Collaborate – OAUG Forum features hundreds of user-led product training sessions based on real-world challenges and solutions across the entire family of Oracle products.
Pareira said, "Collaborate 13 will have approximately 6,000 people in attendance and over 200 exhibitors. This event is an excellent opportunity for knowledge share and networking."
To hear more about Meeting Expectations and Collaborate 13, tune in to High Velocity Radio.
About Stone Payton:
For over 24 years, Stone Payton has been helping organizations and the people who lead them drive their business strategies more effectively. He is a managing partner at BusinessRadioX® and the author of SPEED®: Never Fry Bacon In The Nude: And Other Lessons From The Quick & The Dead, and has dedicated his entire career to helping others produce better results in less time.
About Lee Kantor:
Lee Kantor has been involved in Internet radio, podcasting and blogging since he started the Dr. Fitness and the Fat Guy show in 2005. Since then, Lee has interviewed well over 1000 entrepreneurs, business owners, authors and celebrities on a variety of shows and at live events. In addition to his hosting duties, Lee is a managing partner at BusinessRadioX® and is committed to helping entrepreneurs and business owners in Atlanta learn how to use radio to dramatically grow their businesses.
About High Velocity Radio:
http://highvelocityradio.businessradiox.com
High Velocity Radio celebrates Top Performers Producing Better Results In Less Time. The show brings in business leaders and experts to talk about their methods and to help listeners develop the Competence, Confidence, and Commitment to Succeed With SPEED.
About BusinessRadioX®:
BusinessRadioX® provides a turnkey solution for business owners who want to leverage the power of internet radio to meet their best prospects, establish credibility for their organization and heighten the placement of their brand in search engines rankings. With a professional venue and a proven formula, BusinessRadioX® helps hosts podcast their shows and create a regular stream of dynamic content to share with their prospects and feed the search engines every week. Programs are recorded and streamed live to the internet from our studios in the greater Atlanta area. For more information or to hear a live show, visit: http://www.businessradiox.com.