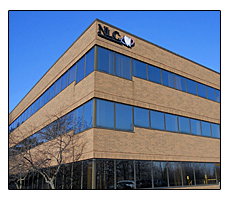 We processed 3,415 mortgage refinances in 2012 which resulted in loan volume that exceeded $751MM.
- Chief Financial Officer, William L. Osborne Jr.
Independence, Ohio (PRWEB) February 22, 2013
Nations Lending Corp. reported that its residential mortgage refinancing activity grew throughout 2012. On December 1st, 2012, Cleveland.com reported that NLC's employment had increased ten-fold. In March 2007, the mortgage business had faced a tough road ahead when the subprime mortgage industry and housing market collapsed. In May of 2012, the FHA, HUD Direct Endorsed Lender and Automatic VA Lender began streamlining the process of lending to borrowers. By February of 2013, NLC was reporting cumulative increases in refinancing mortgage loans in 2012, relative to 2011, in all 43 states it serves.
In March, 2012 Jeremy E. Sopko, CEO of Nations Lending Corp., based in Independence, Ohio announced that the company would focus on HARP loans. He envisioned helping homeowners, who owe more than the home's current value and have mortgages backed by Freddie Mac or Fannie Mae, take advantage of rates near 50-year lows to refinance their mortgage. In 2012, thousands of borrowers took advantage of HARP through mortgage refinance loans funded by Nations Lending Corporation.
On February 21st, 2013, the Chief Financial Officer, William L. Osborne Jr. announced that NLC's 2012 volume of refinance applications jumped to the highest level since the company was founded in 2003 when the mortgage market was booming. "We are extremely pleased to report that the growth in our refinancing activity hit its highest level ever in 2012. We processed 3,415 mortgage refinances in 2012 which resulted in loan volume that exceeded $751MM. Over 90% of our loans were refinances which exceeded the industry average. In 2013, we expect to fund 9,500 units equaling 2B in volume. We are currently sustaining high refinance volumes in Q1 and do not project refinancing applications to fall, as a percentage of our total application volume, until Q4 2013."
The 34 year old C.F.O attributed much of his firm's mortgage refinancing growth to the Home Affordable Refinance Program (HARP) which allowed homeowners with existing mortgage loans backed by Freddie Mac or Fannie Mae to refinance regardless of their current loan-to-value ratio if the borrower had been current on their loan over the past year.
Jeremy E. Sopko, 37, was recently quoted, "I'm hoping that the Democratic-controlled Senate and the GOP-controlled House of Representatives accept President Barack Obama's challenge and pass a bipartisan mortgage refinancing bill. I am optimistic that Congress can approve a bill that would enable all homeowners, not just those who's loans are backed by Freddie Mac, Fannie Mae or Ginnie Mae to refinance at today's rates. If legislation is enacted to offer a mortgage refinancing program to include borrowers whose mortgages aren't backed by the government, this would enable families whose loans are held by private lenders or investors to refinance if they have never missed a payment to refinance."
For more information on the plan Congress is considering to help homeowners refinance their mortgage, visit http://www.whitehouse.gov/refi. This plan would eliminate tax forms and appraisals resulting in lower payments and rates.
Craig Montgomery, Vice President of Business Development at Nations Lending Corporation, concluded that new data compiled by his department indicated that refinancing activity jumped substantially after the rules for the new HARP 2.0 program went into effect on March 17th of 2012. He explained, "I am positive that the increase in 2012 in refinance applications we approved and funded were a result of low mortgage rates. Rates that were averaging just under 4% in 2012 drove our refinances. However, HARP 2.0 was also extremely instrumental in the mortgage refinancing growth we reported in 2012. We don't foresee the same percentage growth in refinancing in 2013 but our management team is very optimistic that our purchase origination production volume will increase this year. If the economy continues to improve and interest rates get close to 4.5% in late 2013, NLC will probably fund a higher percentage of home purchase loans."