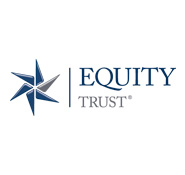 Cleveland, OH (PRWEB) February 21, 2013
According to national statistics from LifeShare Community Blood Services, less than five percent of healthy Americans donate blood each year while 97 percent of the population will need a transfusion during their lifetime.
With a near constant need for eligible, willing blood donors, Ohio based self-directed IRA custodian Equity Trust Company steps up to the plate by hosting blood drives at both Ohio offices on February 26, 2013. This event will be the first of three blood drives Equity Trust Company will host this year.
The general public is encouraged to participate* at the following locations:
Equity Trust Company Elyria
225 Burns Road
Elyria, OH 44035
9:00 a.m. – 11:00 a.m.
Equity Trust Company Berea
343 West Bagley Road
Berea, OH 44017
2:00 p.m. – 5:30 p.m.
*All donors must bring a valid photo identification card.
Equity Trust Company has a history of recognizing the needs within the community and reaching out to provide assistance. The February 26th blood drive represents the continuation of an ongoing tradition of hosting LifeShare Community Blood Services at their offices, in addition to participating in other charitable causes. LifeShare is the only source of blood to Lorain County while also providing or supplementing the supplies of other counties across northeast Ohio. Equity Trust Company is proud of the generosity of its employees and will continue to play an active role as a positive corporate citizen.
About LifeShare Community Blood Services
LifeShare is the only provider of blood and components to every hospital and cancer center in Lorain County and to St. John West Shore Hospital in neighboring Westlake. The charity also provides more than 50 percent of blood to the vast University Hospitals Health System and is a large supplier to the Cleveland Clinic. LifeShare has 10 donation facilities across Northeast Ohio and conducts mobile blood drives year 'round.
To make an appointment to donate, call toll-free 1.866.644.5433. Walk-ins are also gratefully accepted.
About Equity Trust Company
Equity Trust Company, with its corporate headquarters in Greater Cleveland, Ohio and operations in Waco, Texas and Sioux Falls, South Dakota, is at the forefront of the self-directed retirement plan industry. The Company specializes in the custody of alternative assets in self-directed IRAs, Coverdell Education Accounts, Health Savings Accounts and qualified business retirement plans. Along with its affiliates, Equity Trust Company provides services to more than 130,000 individuals and businesses nationwide with approximately $12 billion in assets under custody. Since 1974, the company and its affiliates have helped investors make tax-free profits through education, innovation, and a commitment to understanding individual needs. Visit http://www.trustetc.com/ for more information.
##