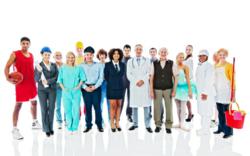 Don't let a bad driver, drive your business..... out of business.
Cathedral City, CA (PRWEB) February 22, 2013
Spectrum Business Solutions, LLC, a Southern California-based provider of Nationwide pre-employment background checks and other loss prevention services, has added a new product to its line.
Spectrum President, John DiViggiano says, "More and more businesses utilize company-owned vehicles for their day-to-day operations, and when they put just anyone behind the wheel, they're asking for trouble."
The number of commercial vehicles operating in the United States is staggering. Considering just the Transportation Industry, an estimated 15.5 million trucks operate in the U.S. Of this figure approximately 2 million are tractor trailers. But employee-driven vehicles are not limited to large rigs operated by transportation companies; many other industries utilize them, such as home health care agencies, residential and commercial cleaning services, courier services, restaurant delivery, building maintenance companies... the list goes on and on. It is vital to the business owner to check the driving records of these applicants, or suffer the potential financial liability down the road.
Mr. DiViggiano adds, "A thorough check of an applicant's DMV records can raise red flags to alert an employer of a poor driver, or worse yet, a record of DUI offenses". No company can afford to put someone behind the wheel of its vehicles who is not a careful and conscientious driver; for that reason, DMV record searches are essential, and now a part of Spectrum Business Solutions, LLC's suite of services.
The DMV can be a "stand alone" report, or integrated into one of their custom designed "Defender Series" (tm) search packages. A DMV record, whether it be part of a "Defender Series"(tm) search or on it's own, can be obtained through Spectrum's website 24/7/365, for established accounts.
For more information, visit their website at http://www.spectrumbusinesssolutions.biz, or call toll free (888) 332-8229.