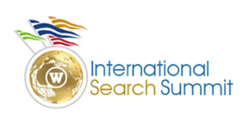 Redding, CT (PRWEB) February 21, 2013
Delegates at the International Search Summit at SMX West next month will be treated to an intimate fireside chat with Maile Ohye, Developer Programs Tech Lead at Google – as she discusses all things international search.
Taking place on Thursday, March 14th as part of SMX West in San Jose, the keynote session will cover a range of topics and issues that pose challenges for organizations targeting multiple countries around the world – from geo-targeting to personalization to duplicate content. It will be moderated by Andy Atkins-Krüger, who chairs the Summit.
Andy says, "Google is the world's most popular search engine, so it's no surprise that there are always a lot of questions surrounding how to utilize it most effectively on a global scale. The issues specific to international campaigns are rarely covered in-depth, so this is a unique opportunity to really focus on those and give delegates insight into how they can maximize their global search marketing efforts.
"Maile has spent many years advising webmasters and marketers on implementing best practices for their websites and helping them solve their Google problems and challenges – so delegates will be able to learn a lot from her".
The International Search Summit is a one day event dedicated to international and multilingual search marketing. Other sessions at the Summit on March 14th include lessons learned from an international roll-out, links and branding internationally, multilingual content strategies, and using keywords to drive global success.
ISS-only or ISS-SMX combo tickets are available. For a full agenda of speakers and to register, please visit SMX West.
About the International Search Summit
The International Search Summit is a series of conferences dedicated to international and multilingual search. International search marketing services group Webcertain has been running the Summit since 2008, when it became frustrated at the lack of international content at search conferences. The International Search Summit is now partnering with Search Marketing Expo to provide international SEO, PPC Social Media content at SMX events in London, Munich, New York, Seattle, San Jose and Las Vegas.
About Search Marketing Expo – SMX and Third Door Media
Third Door Media's mission is to empower internet and search marketing professionals by providing trusted content and community services they need to be successful.
The company produces the global Search Marketing Expo conference series. SMX conferences include: SMX West (San Jose, CA), SMX East (New York City), SMX Advanced, SMX London, SMX Israel, SMX Munich, SMX Toronto, SMX Sydney, SMX Paris, SMX Stockholm, SMX Milan and SMX Social Media Marketing (Las Vegas, NV).
Third Door Media publishes Search Engine Land and Marketing Land, which provide news, analysis and tutorials to help internet marketers do their jobs more effectively. The company also provides a full range of innovative marketing services including lead generation, content creation and licensing via its Digital Marketing Depot brand.
Third Door Media was recognized in both 2011 and 2012 by Inc. Magazine as one of the fastest growing 5000 private companies in America.