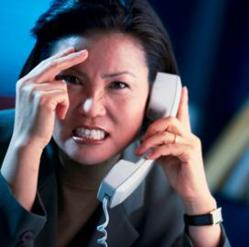 Many of our clients have stated that there are no native speakers that they can listen to at work. There is nothing wrong with this… it's just the changing demographics.
Vancouver, BC (PRWEB) February 20, 2013
Vancouver, BC is a multicultural hub for Internationally Trained Professionals from all over the world. Although, many new immigrants are very skilled and well trained they may not know how their communication style may be influencing their relationships with superiors and colleagues. Many companies in Vancouver have a genuine interest in helping individuals who have unintelligible accented speech succeed. In the past, the onus of correcting unintelligible accents has always fallen on the speaker, however there are many techniques that listeners (colleagues and HR Professionals) can utilize to help decipher speech that they are not able to understand.
The L2 Accent Reduction Centre is hosting a fabulous workshop with two great presenters, Victoria Darnbrough (Learning and Development Manager) and Jeff Madigan (Director of Programs) on February 25, 2013 from 5:30pm -7:30 PST at the BC Human Resources Management Association located at 1111 West Hastings. The workshop will focus on the different ways individuals can overcome language barriers from both the perspective of the listener and speaker. Participants will have the opportunity to polish their listening skills so they can employ these techniques at their jobs. Language issues at work as well as management issues will be discussed in a relaxed panel discussion.
Unintelligible speech poses a serious problem in the modern day office. As Jennifer Madigan, Director of Learning at L2 states, "Ask anyone who works for a large company. Most likely the workforce is very diverse with professionals from all over the world. I don't think you can find a work place in Vancouver that consists of only native speakers. In fact, many of our clients have stated that there are no native speakers that they can listen to at work. There is nothing wrong with this… it's just the changing global demographics."
Companies have become accustomed to having a diverse workforce with many diverse talents and customs. Thus, effective communication in such work places depends on how well colleagues understand each other and what the quality of their spoken language is. It is crucial that the problem of unintelligible accents be addressed as it leads to better communication in all aspects of the workplace. The need for such accent reduction workshops and programs has become prominent with increased globalization.
Join L2 and other HR Professionals for this intriguing and interesting workshop. The registration deadline is February 25th. To register for the workshop please click here.
L2 Accent Reduction Centre is located in Vancouver, BC. It was established to improve the pronunciation of Internationally Trained Professionals and is well known for its Accent Reduction courses which are taught by professionals with more than 25 years of experience in curriculum design, accent reduction, English language training, speech pathology, test preparation, linguistics, human resources, e-learning, management, marketing and cultural diversity. The company currently operates in Colombia, Spain, India, China and Canada ( Vancouver and Toronto). Log on to http://www.L2accent.com for information about the company.