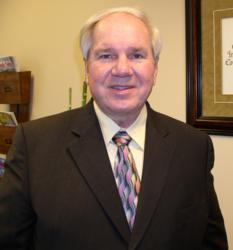 How much and what kind of insurance are always among the first questions asked.
Riverside, CA (PRWEB) February 26, 2013
On Thursday, February 28th at 9 A.M. Pacific Standard Time, a national conversation on the topic of risk, liability and insurance for volunteer driver services will be hosted by the Independent Living Partnership.
According to Richard Smith, Independent Living Partnership Executive Director and General Manager of the TRIP self-directed mileage reimbursement service in Riverside County California, "The subject of risk and liability always comes up when a community or an organization decides they might want to start and operate a volunteer service." Smith adds, "How much and what kind of insurance are always among the first questions asked."
Smith says that these are critical questions that need to be answered in order for a community to commit itself to starting and operating a volunteer service. He continues, "We host free TRIP Conversations on the last Thursday of each month for planners and community leaders to help answer formative questions and we decided to organize the conversation this month around this hot button subject."
The discussion will address generally applicable strategies to "manage" risk, regardless of an organization's activities as defined by the International Organization for Standardization. Smith says that instead of a discussion that restates the opinions of various practitioners about what they do or the opinions of general practice attorneys about how to protect sponsoring organizations, the intent of the discussion will be to review the basics of identification and evaluation of risk and other factors that should be considered:
1. What is risk?
2. Which practices may have more or less risk and why?
3. What methods are available to manage or control risk?
4. What is the liability loss history of different approaches?
5. How effective are background checks?
6. How does the selection of a risk management methodology affect mission scope?
An insurance professional, with more than 15 years experience insuring TRIP Riverside volunteer services, has agreed to participate in Thursday's conversation. He is familiar with TRIP's unique design that asks riders to recruit their own volunteer drivers.
Richard Eynon, CIC, is the President of Comprehensive Insurance Services in Rancho Santa Margarita California. He has been a property and casualty insurance broker since 1975, assisting in negotiating and placement of insurance coverage for commercial and nonprofit businesses. His specialties include general liability; workers' compensation; products liability; property, commercial auto, directors' and officers' liability; and umbrella coverage.
The TRIP Program in Riverside California provided more than 101,000 free health access and other life sustaining trips for more than 800 residents across the 7200 square mile county who were previously unable to get to needed services. Smith says, "Over the last 20 years, TRIP Riverside has provided more than 1.3 million trips and more than 15.2 million miles of escorted transportation through volunteer friends and neighbors who were recruited by the riders themselves." Smith says he believes that a combination of proper risk evaluation, service design and appropriate insurance coverage protects organizations that want to operate TRIP services like those proven as effective in Riverside.
Smith says, "TRIP Conversations teleconferences are held on the last Thursday of each month to give people an opportunity to talk with each other about starting and operating services similar to our very low cost and effective TRIP Riverside service." Monthly teleconferences are limited to one hour. Participation in TRIP Conversations is free to callers. A link to register to call in and listen to the conversation on February 28th is on the front page of http://www.triptrans.org.