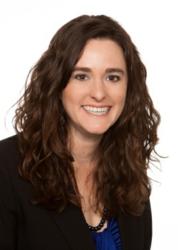 "PM has been vetting candidates to make this very strategic office location a success. McFarlan has the experience, motivation and shared passion to meet our existing clients' expectations in this market, " Mike Kulka, CEO, PM Environmental, Inc.
Cincinnati, Ohio (PRWEB) February 21, 2013
PM Environmental, Inc. (PM) is pleased to announce further expansion in the Midwest with the opening of its Cincinnati, Ohio regional office, as well as the appointment of Regional Manager & Senior Consultant, Ms. Renee McFarlan. The new office is located at 119 East Court Street, Cincinnati, Ohio 45202, and is PM's 16th regional office.
McFarlan will be focusing on Due Diligence, Building Facilities Services, Site Investigation, and Brownfields services, as well as business development to support PM's increasing presence in Ohio. McFarlan has over seven years of environmental experience and was most recently a Project Manager / Senior Geologist at URS. She was a key member of the management team for the multi-year assessment and remediation phases associated with the redevelopment of two major industrial properties in the San Francisco Bay Area into transmission cable converter stations. The resulting converter stations and associated cable has the capacity to transmit up to 40 percent of San Francisco's electrical power for the next 100 years.
McFarlan holds a Master of Science in Structural Geology from San Jose State University, as well as a Bachelor of Science in Geology from Muskingum University.
PM Environmental, Inc. was incorporated in 1992 and is a full-service environmental consulting firm with offices throughout the United States. Services include Environmental Site Assessments, Property Condition Assessments, Brownfield Redevelopment, Environmental Compliance Audits, Building Facilities Services, Underground Storage Tank Management, Erosion Control Assessments, Environmental Field Services & Drilling, Remedial Investigations, LEED and Energy Auditing Services, and more. For more information, please visit http://www.pmenv.com and follow us on Twitter @PMEnvironmental and LinkedIn.