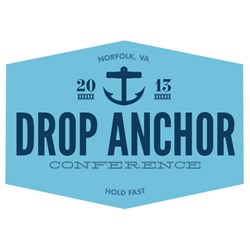 Norfolk, VA (PRWEB) February 21, 2013
Drop Anchor connects the brightest creative minds together in a two day festival in the Norfolk-Virginia Beach region, with activities on inspirational entrepreneurial adventures, innovation from its core and startup community building with folks from all across the country.
Events start on the morning of April 18 with Hatch's Demo Day followed by a one of a kind kickoff event at the Historical Granby Theatre and headlined by a collection of the country's most courageous story tellers on April 19.
Zack Miller Managing Director of Hatch and organizer of Drop Anchor says, "Drop Anchor is an opportunity to showcase the Norfolk-Virginia Beach startup community to the country. For the good part of 2 years, we have been a relatively unknown, but with startups like RoboCent, Vinylmint and GM Engineering Services receiving national press and building kickass startups, we wanted to bring some of the most successful entrepreneurs in the country to Norfolk-Virginia Beach to show them how diverse and successful our community has become."
Drop Anchor will bring together speakers of many verticals, Erika Napoletano, author of the Power of the Unpopular, Scott Case, CEO of Startup America Partnership, Thor Muller, Co-Founder of Get Satisfaction and Founder of Origin.al.
Attendees will have two full days to meet and greet with talent from all across the United States, from showcasing the Norfok-Virginia Beach's best entrepreneurs, startups and technologies, to a dozen speakers telling their stories and inspiration.