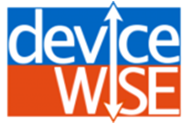 We are honored to be able to participate with Anil and Vera in this initiative by giving IIT Delhi students the tools they need to become leading innovators in M2M and connected devices
Boca Raton, FL (PRWEB) February 22, 2013
ILS Technology and board advisor Anil Kripalani, together with his wife Vera, today unveiled the Tolaram and Sunita Kripalani Applied Technology Laboratory at the Indian Institute of Technology (IIT) Delhi in a private dedication ceremony held at the Amarnath and Shashi Khosla School of Information Technology.
The intention of the Kripalani Applied Technology Lab is to begin with encouraging and supporting IIT Delhi to enter the field of M2M, or Smart Device Communications, also called the Internet of Things. ILS Technology is matching the Kripalanis' endowment in kind, providing software licenses for their deviceWISE M2M Application Platform.
"Vera and I are pleased to be able to honor our parents with this endowment to our alma mater, having both enjoyed rewarding careers in the wireless technology industry. Our parents not only inspired us to become engineers but encouraged us to find ways to advance new communications technologies and product development in India," said Mr. Kripalani. "Our gratitude extends as well to ILS Technology for their help supporting India's next generation of engineers."
"ILS Technology has always placed a high value on education," said Fred Yentz, CEO of ILS Technology. "We are honored to be able to participate with Anil and Vera in this initiative by giving IIT Delhi students the tools they need to become leading innovators in M2M and connected devices."
Ramesh Rao, Professor of Electrical and Computer Engineering at the Jacobs School of Engineering at the University of California San Diego, commended the Kripalani for their act of generosity. "Philanthropic support is one of the pillars of higher education in America. The Kripalanis and ILS Technology are trendsetters whose philanthropy serves as a model for so many of us that received so much from an aspiring India and then wandered away to far away places and built careers unimaginable when we first trooped in to our educational institutions."
"M2M is growing in importance here in India, and around the globe," said Sam Pitroda, Advisor to the Prime Minister of India on Public Information Infrastructure & Innovations. "Endowments like this are certain to help India retain and advance its leadership position in engineering and the computer sciences to the benefit of all Indians and the entire world."
The ceremony this morning was attended by a group including members of the Kripalani family, IIT researchers, Indian technology leaders, and M2M pioneers and included a ribbon cutting at the Kripalani Laboratory located in the new Khosla School of Information Technology building. Visit http://www.iitd.ac.in/ for more information.
About ILS Technology
ILS Technology provides the world's leading ready-to-use, off-the-shelf cloud platform to connect enterprise IT systems to the devices and machines on which businesses depend. ILS Technology solutions are easy to deploy to any device without the need for months of complex programming or development. ILS Technology offers unparalleled security to protect company and customer data and ensure regulatory compliance. Visit http://www.ilstechnology.com or http://www.devicewise.com for more information.