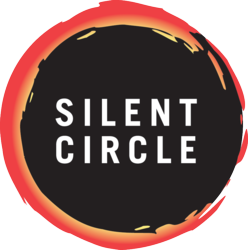 intelliPaper® products could become as "ubiquitous and as indispensable as the common sticky note", while becoming a pervasive staple of office supplies.
Austin, Texas (PRWEB) February 21, 2013
Parts-People.com continues to spark interest in both new technologies and significant developments or advancements in existing scientific know-how with technology articles about disposable paper-based USB flash drives from intelliPaper®, the world's smallest router from Asus, and "surveillance-proof" encryption from a company called Silent Circle.
Regarding environmentally green characteristics, the article on intelliPaper makes the observation that: "It may seem paradoxical that increased use of a new paper-based product could substantially reduce the growth rate of paper consumption, but that does seem to be the case.... The result is an ultra-thin-and-light USB flash (thumb) drive which can be embedded in trade-show handouts, business reply cards, magazine inserts, advertising mailers, event tickets, DataNotes™, perforated sheets, and of course, business cards." That article by Paul B. Wordman reaches the conclusion that intelliPaper products could become as "ubiquitous and as indispensable as the common sticky note", while becoming a pervasive staple of office supplies.
An article referring to the world's smallest router explains regarding that new device: "Not much longer than an AA-size battery and looking a bit like a chunky USB flash drive, this diminutive device should perk-up the ears of anyone who wants better security for one, or perhaps even several laptops, tablets, or smartphones simultaneously, when using Wi-Fi hotspots.... Its router capabilities mean that a single connection can be shared on multiple devices without needing to get new log-in credentials, or to pay for additional accounts."
The article on surveillance-proof encryption mentions: "Silent Circle operates in such a way that it retains almost no user data, and therefore has very little information to give to governments or anyone else.... Strangely enough, that actually works out to be a very good thing for government agencies of all kinds.... back-doors can be hacked by hostile foreign countries or criminal elements, and then used to spy on every level of the government that installed those back-doors. The very real potential for espionage raises the stakes even higher when back-door spy mechanisms are seized by either foreign governments or corporate hackers to gain advantage on either military operations, or commercial product developments by stealing information worth billions of dollars, or worth winning or losing in military conflicts."
About Parts-People
Refurbished laptops are available at the Parts-People.com online store for buyers who prefer a familiar operating system (OS) on hardware with a proven package of drivers.
The company is continually increasing parts inventory of wholesale Dell laptop parts in Austin's growing technology hub. Parts-People.com now stocks more than a quarter of a million notebook replacement parts physically in-house, on-site, and ready to ship the same business day.
As part of its online comprehensive knowledge-base resource center the Parts-People.com web-site delivers Technology News & Information services including a news section covering laptops & ultrathin ultrabooks. Some of those technology news articles have the goal of making geek fun, with things that make people say wow.
Parts-People's Director of Social Media, Roscoe Dyer, produces online tutorial, do-it-yourself, how-to-repair laptop videos, and Dell laptop service manuals which are updated every business day.
The Parts-People website serves a large number of businesses, school districts, government agencies, non-profits, and individual consumers that will not, or cannot make eBay purchases for various reasons. The technical staff is composed of experts trained specifically to work only on Dell products; a significant reason that individuals and organizations order replacement parts or ship their laptops to Parts-People, from all over the world, for service or repair.
Established in 2002 as a start-up, entrepreneurial, family-owned business, the company's rapid growth in 2003 became the incentive for consolidating operations in 14,000 square-feet of mixed warehouse, retail, and office space.
Parts-People.com operates an online store which provides one of the largest selections of Dell replacement parts on the internet, and now stocks more than 250,000 Dell laptop parts.
The growth of Parts-People.com is enhanced by its location in Austin, which is recognized world-wide as a technology hub. The area is also home to offices of companies such as: AMD, Apple, Cirrus Logic, Dell, Evernote, Facebook, Freescale, Google, HP, IBM, Microsoft, National Instruments, Nvidia, PayPal, Silicon Labs, and 3M. Often called Silicon Hills, Austin is also known to art, music, and SXSW (South-by-Southwest) aficionados as simply, "the ATX".
Contact Information
Parts-People.com can be reached toll-free at 866-816-5254. The main phone number is 512-339-1990. Fax: 512-339-1996. Technology Journalist: paul.b.wordman(at)gmail(dot)com, paul.bottoms.wordman(at)turbo12(dot)com. Company E-mail: info(at)parts-people(dot)com.