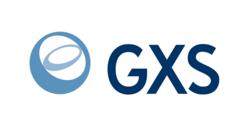 With our new EBICS offering, banks can now leverage GXS to offer clients connectivity via all of the popular host-to-host protocols and SWIFT
GAITHERSBURG, MD (PRWEB) February 21, 2013
GXS, a leading provider of B2B integration services, today announced that it has launched EBICS communications protocol support to enable Single European Payment Area (SEPA) compliant communication to its trading grid. GXS has begun initial implementations of its hosted EBICS solution, with full commercialization planned later this year.
With the new EBICS offering from GXS, banks are able to easily connect to corporate customers who are migrating from the retired FTAM and ETEBAC X.25 protocols to the new SEPA compliant protocol, EBICS. The Electronic Banking Internet Communications Standard (EBICS) was created as an internet-based communications protocol to enable the exchange of all types of domestic files (e.g. CFONB France, DTAUS Germany) and SEPA compliant ISO 20022 XML files. While EBICS presented Corporates with an inexpensive and easy communications option, banks needed to implement expensive and hard to maintain EBICS Server software in order to exchange data.
"GXS offers an attractive alternative to financial institutions that do not want to invest in building technology infrastructure and staffing a client delivery organization to support corporate connectivity requests ," said Patricia Hines, director of financial services industry marketing at GXS. "With our new EBICS offering, banks can now leverage GXS to offer clients connectivity via all of the popular host-to-host protocols and SWIFT."
GXS offers Financial Institutions a comprehensive Corporate-to-Bank (C2B) connectivity service that enables corporations to offload complex integration requirements and automate and streamline C2B connectivity. GXS can accelerate client onboarding with a proven, seven phase process that includes connectivity, map development, any-to-any message transformation and end-to-end testing. GXS's financial services connectivity experts are knowledgeable about SEPA, SWIFT and EBICS and can provide support for migrating from existing domestic formats to the new SEPA-compliant ISO 20022 XML formats.
About GXS:
GXS is a leading B2B integration services provider and operates the world's largest integration cloud, GXS Trading Grid®. Our software and services help more than 550,000 businesses, including 22 of the top 25 supply chains, extend their partner networks, automate receiving processes, manage electronic payments, and improve supply chain visibility. GXS Managed Services, our unique approach to improving B2B integration operations, combines GXS Trading Grid® with our process orchestration services and global team to manage a company's multi-enterprise processes. Based in Gaithersburg, Maryland, GXS has direct operations in 20 countries, employing more than 2,400 professionals. To learn more, see http://www.gxs.com, read our blog at http://www.gxsblogs.com and follow us on Twitter at http://twitter.com/gxs. You can also access our public filings with the Securities and Exchange Commission at http://www.sec.gov/edgar.shtml.
FORWARD-LOOKING STATEMENTS
This press release may contain "forward-looking statements." All statements, other than statements of historical facts that address activities, events or developments that the company expects, believes or anticipates will or may occur in the future are forward-looking statements. These forward-looking statements are affected by risks, uncertainties and assumptions, including but not limited to those set forth in the company's public filings with the Securities and Exchange Commission, including its Annual Report on Form 10-K and its Quarterly Reports on Form 10-Q. Accordingly, actual results or outcomes may differ materially from those expressed in the forward-looking statements. You should not place undue reliance on these statements and the company undertakes no obligation to update or revise any forward-looking statements to reflect events or circumstances that may arise.
All products and services mentioned are trademarks of their respective companies.