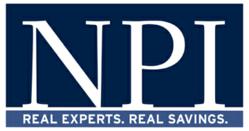 Many companies will be contracted under complex shared data plans for the first time in 2013.
Atlanta, Georgia (PRWEB) February 21, 2013
Carrier contract complexity and a lack of visibility into wireless usage can negate the cost savings of bring-your-own-device (BYOD) policies in the enterprise, advises spend management consulting firm NPI. To fully realize the operational and cost savings of BYOD, the firm's wireless spend management experts have identified several cost and contracting risks that should be managed and neutralized. These include:
Lack of visibility into wireless data usage. Seeing an opportunity to monetize the device-enabled consumer and enterprise worker, the top two U.S. wireless carriers – AT&T and Verizon – eliminated unlimited data plans in mid-2012 and introduced shared data plans. Out of the top three carriers, only Sprint (which has approximately half the market share of AT&T and Verizon) continues to offer unlimited data plans to its customers. As a result, many companies will be contracted under complex shared data plans for the first time in 2013. Without insight into how this move will impact spending, and how to mitigate those impacts, NPI advises wireless customers to expect significantly higher data costs in the coming year.
Unnecessary abdication of discounts. Many companies are giving up credits and discounts as users switch from corporate-owned devices to personal-owned devices. It is possible to still receive discounts by requesting they use the corporate rate plan, often in the form of a corporate discount code.
Early termination fees. Most carriers enforce costly early termination fees. Depending on the number of corporate users suspending service, the cost can deal a powerful blow to enterprise budgets. NPI advises companies to strategically time the migration of users to BYOD to lessen this impact.
Hidden fees and pricing disparity among carriers, mobile device management (MDM) vendors and mobile security vendors. Uncertainty about the impact of BYOD on carrier revenues with respect to enterprise spending is clouding the BYOD landscape. This is exacerbated by complex service plans that are difficult to decipher and compare. Further, mobility is driving rapid growth in the MDM and mobile security sector, and enterprises are making big investments in new technologies and services to protect sensitive data. NPI warns clients to carefully avoid hidden fees, unnecessary charges and less-than-fair pricing and discounts.
"Carriers are highly motivated to protect the revenue derived from their largest enterprise accounts. As a result, we're seeing greater pricing disparity between what a carrier offers one company compared to the next," says Jon Winsett, CEO of NPI. "Companies need to benchmark their contracts and be strategic about how they migrate to BYOD, including their MDM and mobile security investments."
For more information on NPI's mobility expense management services, visit http://www.npifinancial.com/telecom-cost-reduction-expense-management/mobility/.
About NPI
NPI is a spend management consulting firm that protects companies from overspending in specific cost categories – information technology, telecommunication and transportation. Using a combination of market experts, proprietary methodologies and extensive data, NPI ensures that prices and terms are best-in-class. Reviewing more than 14,000 purchases annually, NPI provides objective oversight for billions of dollars of strategic spend for its clients. To learn more about how NPI can help your company start saving today, visit http://www.npifinancial.com or call 404-591-7500.