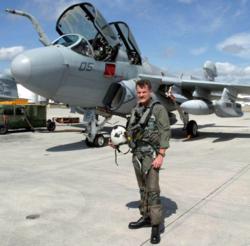 Atlanta, GA (PRWEB) February 21, 2013
Robert W. Twitchell, Jr., CEO of Dispersive Solutions and TAIC/Vistronix's CEO, Deepak Hathiramani, along with distinguished personnel of the U.S. Military, attended the 113th Military Order of the Carabao Wallow. The heads of both companies hosted many of their integration partners for an evening of tribute to the men and women of the United States armed forces. DSI's Bob Twitchell summed up his experience, "These brave men and women put their lives on the line everyday so we can enjoy the freedoms that this country so abundantly offers. They have our heart-felt thanks and admiration."
The Wallow was held Saturday, February 2nd in the ballroom of the Gaylord National Harbor Hotel in National Harbour, Maryland. The Wallow is typically attended by U.S. Armed Forces personnel, both active duty and retired, political officials, and members of the defense industry, in celebration of the selfless service our military men and women have devoted, and continue to devote to this great nation. In attendance with us were members of URS Corporation, Vistronix, ABSIO, Vocality, and Pike Electric. Dispersive Solutions also hosted members of the United States Marine Corps from Quantico, Virginia.
The Military Order of the Carabao is unique in its membership, and even more unique among organizations associated with this nation's military history. Where most other defense oriented organizations accept application for membership from those with the appropriate industry affiliations, the Military Order of the Carabao is the only organization which requires prior military service either as an officer, or as an enlisted member who subsequently becomes an officer. Further, it is not associated with service in a specific branch of service. Current membership in the Order includes officers from all branches of the U.S. Military.
In the words of General Gordon R. Sullivan, Grand Paramount Carabao for 1995, the bond of the Military Order of the Carabao is "selfless service" to our nation.
An additional attendee, Dr. Kevin M. Eveker, CTO of Dispersive Solutions echoed many of the sentiments expressed in relation to this event, "I always welcome the opportunity to celebrate the service of the honorable men and women of the U.S. Armed Forces."
Dispersive Solutions Inc., utilizing its patented cyber security solution, works to provide a safe environment for our military by providing new technologies that support enhanced security for wireless data and communications infrastructure.