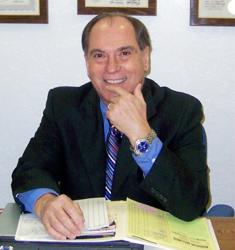 Phoenix, AZ (PRWEB) February 20, 2013
K. Michael Hood, D.D.S., of the Arizona Center for Cosmetic and Restorative Dentistry, is now offering the new Laser Assisted New Attachment Procedure for treating gum disease to new patients who live in Scottsdale, AZ. This technologically advanced gum disease treatment eliminates the need for a scalpel to remove the tissue affected by dental periodontal disease. The laser is FDA cleared and considered only minimally invasive.
The PerioLase MVP-7 laser used in the LANAP procedure is FDA cleared and is designed to be extremely selective. It doesn't harm healthy gum tissue or teeth, but it will kill the bacteria that cause gum disease and will also remove diseased or infected tissue. Patients who prefer not to go under the scalpel may appreciate this alternate method of removing dental periodontal disease from the mouth. Because only one percent of dental professionals are certified and trained on the LANAP procedure, Dr. Hood is extending his practice area to include residents of Scottsdale, AZ as well as patients from across the state.
Dental periodontal disease is a problem that affects a majority of adults in one form or another. Early stages of the disease can be reversed through aggressive oral hygiene, but later stages require professional treatment. There have been a number of studies that link gum disease with serious health issues such as heart disease, diabetes, stroke and so forth, so receiving proper gum disease treatment can improve one's overall health.
One of the benefits of the new LANAP treatment is the fact that it causes very little discomfort or pain and most patients experience a shortened recovery period. In fact, many can return to work or other activities within hours after having the laser surgery performed. This means that needing to take extended time off of work for a major dental procedure is no longer an issue. Read more information on LANAP at http://www.phoenixarizonagumdisease.com.
Dr. K. Michael Hood is a general practice dentist offering patients personalized dental care for Phoenix, AZ for over 27 years. Dr. Hood attended NAU and graduated from Arizona State University (Go Sun Devils) with a Bachelor of Science degree in Zoology. When still in his first semester of his senior year, Dr. Hood was accepted to the prestigious Baylor College of Dentistry in Dallas, Texas where he graduated with his degree in dentistry. Dr. Hood is part of one percent of dental professionals providing the most recent FDA cleared laser procedure for gum disease and periodontal treatment. To learn more about Dr. Hood and the Arizona Center for Cosmetic and Restorative Dentistry visit their website at http://www.phoenixarizonagumdisease.com and call (480) 696-5855.