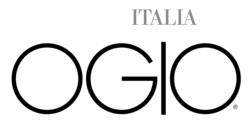 "We have had such amazing success with OGIO in the international area that we knew it would be a hit in the US, too."
Miami Beach, FL (PRWEB) February 22, 2013
Building on its tremendous global success and capitalizing on current US wine trends, OGIO launches today in the US market. The portfolio includes Pinot Grigio, a Tuscan red blend, and Prosecco. All three varieties were unveiled today at the South Beach Food & Wine Festival.
OGIO wines first launched in the UK in 2006 and have since become the second largest Italian wine brand in that country. Currently available in 12 countries, over five million cases of OGIO have been sold to date. "We have had such amazing success with OGIO in the international arena," said Kathleen Burns, Associate Director of National Brand Management at Winery Exchange, "that we knew it would be a hit in the US, too."
OGIO began its nationwide US expansion with a soft launch at East Coast stores and on-premise locations in the Los Angeles area. Key distribution markets for 2013 include Boston, Charlotte, Chicago, Dallas, Denver, Los Angeles, Miami, New York, San Francisco, and Seattle, with a full nationwide rollout planned for 2014. As National Sales Manager Chris Jones explained, "we chose these 10 cities because we've found that wine enthusiasts there have similar tastes to those in the global markets where OGIO is already strong. These 10 cities are also where many wine trends are created."
OGIO is a lifestyle that celebrates that quintessential yet elusive Italian ideal of presenting unquestionably good taste at all times. It is a sleek, modern, stylish Italian brand with a unique design that truly differentiates it against the competitive shelf set and attracts both millennial and Generation X wine consumers. According to John Gillespie of the Wine Market Council, 65% of consumers age 26-34 are considered "core consumers," drinking wine daily or several times a week*. The group is driving growth of the OGIO varietal categories. Pinot Grigio is the best selling Italian variety, with 39.3% share of all Italian table wine sold in the supermarket channel. Italian Red Blends are a hot growth category: volume sales have shown impressive growth of 62.8% in the past 12 months. Prosecco sales are exploding in the US, with volume growth of 68.3% and 56.4% in the past two years respectively.**
In the US and internationally, OGIO wines have captured numerous awards for their high quality and fresh, delicious taste profiles. Most recently, OGIO won four prestigious awards for label design from the Beverage Testing Institute.
OGIO Wines are all made in Italy: the Prosecco and the Pinot Grigio from the Tre Venezie region of northern Italy, the heart of Italy's Prosecco and Pinot Grigio production, and the Tuscan Red from outside of Florence. One sip and the OGIO wine drinker is transported to Italy!
OGIO Pinot Grigio delle Venezie IGT: The 'Tre Venezie' region spans the Veneto, Friuli-Venezia Giulia and Trentino-Alto Adige – known the world over for the highest quality Italian white wines. OGIO Pinot Grigio exemplifies the best of the region, a wine with high acidity, natural tartness and rich fruit. Refined and delicate, OGIO Pinot Grigio is still more than capable of standing up to spicy cuisines like Thai, Mexican and Indian. SRP $12.99
OGIO Tuscan Red: A blend of 85% Sangiovese (the quintessential Tuscan red grape best known for Chianti), 10% Cabernet and 5% Merlot, OGIO Tuscan Red captures the essence of Tuscany constructed in a modern style. Designed with great body and structure, this is a classic Tuscan wine that pairs perfectly with red meat, cheeses, pastas with red sauces and grilled chicken. SRP $12.99
OGIO Prosecco DOC: Crafted from the finest grapes in Italy's Prosecco region (just north of Venice), OGIO Prosecco is made by a 3rd-generation family winery that combines the best of winemaking tradition with new contemporary winemaking techniques. Balanced and fruity, OGIO Prosecco is perfect as an aperitivo or served with fresh fish, salads – even a pizza! SRP $16.99
Even before the official brand launch, US wine shops and restaurants have started embracing the OGIO portfolio because its quality, shelf appeal and contemporary styling have great appeal for the American wine drinker. The American wine trade appreciates the excellent quality-price ratio of OGIO wines and the progressive, creative marketing support provided by Winery Exchange.
*Source: Source: John Gillespie, President, Wine Market Council, February 3, 2012.
**Source: Nielsen Premium WineScan. 750ml Italian wine. Total U.S. over $2MM – food. TTM to 1/5/2013.
About OGIO wines
OGIO epitomizes the elegance and refined taste of the contemporary Italian lifestyle to which many Americans aspire. Fresh, food-friendly wines that speak to their place of origin, each of the three OGIO varieties — Prosecco, Pinot Grigio and Tuscan Red — reflects the style of today's casual, social, global-minded, young wine drinker. OGIO is an understated reflection of good taste and design: wines one will be happy to drink as well as recommend to friends. OGIO wines capture the Italian ideal of unquestionably good taste, from art and design to personal style to treating others with warmth and grace. OGIO Wines are perfect for today's casual wine drinker who appreciates OGIO's premium quality but likes to have a conversation over a glass of wine – not about a glass of wine. For more information please visit OGIOWINES.COM.
About Winery Exchange
Winery Exchange is the only full-service, national and corporate brand, beverage alcohol company that sources beer, wine and spirits from the finest regions worldwide. The company was founded with the intent of blending extensive industry expertise with cutting-edge business practices. The result is a dynamic, fast-growing company poised to take advantage of new trends in the beverage alcohol industry.