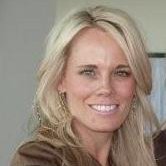 Being part of a company on the cutting edge of personalized medicine is incredibly exciting. Since the Nervous, Endocrine, and Immune systems impact sleep function, I believe my previous experience in these areas compliment my new position at SleepImage.
Broomfield, CO (PRWEB) February 22, 2013
MyCardio, LLC, manufacturers of the SleepImage system, welcomes Bridget Meyers to its executive team as Director of Sales.
Bridget brings a unique blend of expertise to her new position with a Bachelor of Science in Business Administration from University of Colorado, Boulder and over ten years of medical sales experience within the Complementary and Alternative Medicine markets.
Bridget's most recent work experience brings a complimentary range of expertise to the field of sleep, including laboratory assessment of the Nervous, Endocrine, and Immune system functions and how these systems' unique biomarker imbalances relate to symptom manifestation and clinical conditions – including sleep dysfunction.
Bridget worked closely with physicians to address Nervous, Endocrine and Immune system deregulation through effectively selecting the most efficacious complementary and alternative treatment interventions.