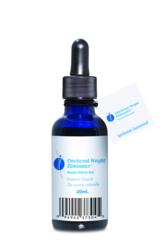 Emotional Weight Eliminator has transformed lives of many
(PRWEB) February 21, 2013
The weight loss industry is a multi billion-dollar industry that keeps growing and growing based on explosively rising obesity rates in North America. The underlying causes of this is a complex combination of powerful ads for unhealthy food and beverage (often disguised as healthy) with powerful ads for weight loss plans and workout equipment and regimens. Some examples are: vigorous workout routines, being able to only consume a certain amount of calories in a day, and/or restricting certain foods from ones diet. These may be effective ways of losing weight short term, however, unrealistic long term. Emotional Weight Eliminator is 100% safe, highly effective, portable, attainable, and easy to maintain over the long term.
Before people can lose weight permanently, they need to find out the reasons for their weight gain. This can be attributed to a number of reasons some of which can be lack of physical activity, sedentary jobs, stress that compromises both the physical and emotional well-being of an individual and lack of available time due to the demands of everyday life. We live in a society where we now have machines that do a lot of the manual work for us. The hectic schedule of work, school and extra curricular activities for a typical family leads to frequent meals on the road and quick and easy unhealthy meals at home; the vast majority of which are unhealthy processed foods. Unfortunately, we can't always control our surroundings; however, we can control our eating.
Emotional eating is the single biggest cause of weight gain. Emotional Weight Eliminator instantly and effectively deals with these emotions by transmuting them into feeling calm and being in control. By taking Emotional Weight Eliminator before and between meals the emotions that previously triggered the release of the stress hormone cortisol are transmuted thus stopping the process of creating belly fat and pockets of fat storage throughout the body. Because cortison spikes appetite and the need for "sugar fixes" one feels comfortable with the volume of food being consumed and resulting in a change to a new pattern of food consumption that quickly become a new habit that will be perpetuated at a conscious mind level. The result; no more mindless eating triggered by emotions.
A Canadian company marketing a trio of products under the name The Eliminators have created a product that is both safe and effective. Tony Alexander, (C.E.O of The Eliminators) says, "Emotional Weight Eliminator has transformed lives of many" In fact, he is so sure the product works that he even offers a money back guarantee if people are not 100% satisfied. So there is nothing to lose but the weight and everything to gain; renewed health. For more information visit: http://www.emotionalweighteliminator.com or call 1-888-503-5274