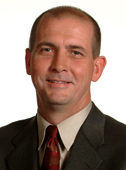 I am confident AGT will continue to deliver superior services to our clients, channel and the video conferencing industry
Kennesaw, Ga. (PRWEB) February 21, 2013
AGT, a leading provider of managed and cloud video services, today announces the appointment of Ben Atha as Chief Executive Officer. Atha, Co-founder of AGT and former President and Chief Technology Officer, will replace Mike Valletutti, who has stepped down as Chairman and CEO to pursue new ventures as an investment advisor. After 19 years of successful leadership at AGT, Valletutti will continue to serve the company in an advisory role.
During his time as CEO, Valletutti led AGT from its inception as a systems integrator to its present position as a leading provider of managed and cloud video services. The company has a strong reputation as the innovator of managed video services and Valletutti's forward-thinking philosophy also led to the development of cloud-based services that extend video communication beyond the limitations of the conference room to any location or device.
"What an incredible journey since Ben and I founded the company out of Georgia Tech, navigating AGT through the evolving video conferencing industry, with fond memories of all the employees, partners and analysts," said Valletutti. "AGT continues to lead the market with mobile and enterprise products and services, championed by Ben Atha and his awesome R&D team. I look forward to supporting AGT in my new strategic role."
Atha, in his 20th year at AGT, co-founded the company and has been a driving force of the company's research and development, engineering and customer-specific integration. As CEO, Atha will lead AGT's corporate and technical strategy as it continues to build and expand its offerings while maintaining a customer-centric approach.
"I am excited and honored to lead this great organization through its next phase of growth and innovation. AGT has a rich, successful history and with the team and strategy we have in place, I am confident AGT will continue to deliver superior services to our clients, channel and the video conferencing industry," said Ben Atha, CEO of AGT. "I also want to thank my co-founder and friend, Mike Valletutti, for the great service and direction he has provided AGT over the years."
"Naming Ben AGT's new CEO was a natural appointment," states board member Jeffery Christman of Rock Hill Capital Group. "As AGT evolves and we look to the future of managed and cloud video services, we are confident that Ben's proven leadership, technical strategy and deep industry experience make him the ideal CEO to lead the company and build on its successes."
About AGT │ Applied Global Technologies
AGT provides a variety of managed and cloud video services that enable simple, affordable and scalable video conferencing. As the pioneer of managed video services, AGT offers unmatched remote monitoring and management expertise. With AGT's cloud-based video services, extend video communication beyond the limitations of the traditional conference room to any location, device or endpoint. Motorola, The United States Marines and SunGard are among the organizations that utilize AGT's suite of services and proprietary technology. For more information, please visit http://www.appliedglobal.com and @agt_video.