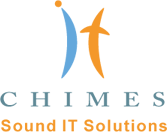 (PRWEB) February 21, 2013
IT Chimes, the web and mobile app development company based in New Delhi, has announced the adoption of new quality assurance benchmarking index which will help the company reach better sophistication. The index has been developed exclusively for IT Chimes and has been kept for internal use only.
Confirming the news, Vibhu Satpaul, Business head of IT Chimes, said, "We are taking one step towards excellence which we want to achieve in near future. This benchmarking index has been developed by qualified industry experts working in the IT industry benchmarking for a long time and we hope this will severely improve our efforts towards sophistication. It has actually been a goal for us for the year 2013 and we kept it on our top priority list."
The index, which is to be measured in a scale between 1-100 with more being better, takes into account factors like resource allocation, resource utilisation, customer perception, self perception, ease of use, competitor comparison and many other complicated and inter-related issues. This index will be used on all the ongoing and future projects as well as the internal projects to ensure same standard of benchmarking for clients and the company.
During the demo run, the company internally scored 67 out of 100 and according to Mr Satpaul, the company is eyeing a score of 80 by the end of the second quarter.
"While we initially planned it for internal ranking only, we later thought of including every work of the company in it and also included the client's projects in it. This will help us deliver better products with complete customer satisfaction which we consider to be one of the most important factors for a "sustainable exponential growth" which is our motto." Vibhu Satpaul said.
This news means that IT Chimes will be supplying solutions with stricter quality check and thus the client expectations are more probable to be fulfilled. This news also make IT Chimes a rare web design company to adopt such exclusive and strict benchmarking process.
The company also recruited a new quality assurance manager very recently to emphasize this process.
IT Chimes is one of the leading web design company based in New Delhi and serving global and domestics clients in the segments like web design, web development, mobile app development. The company was chosen as one of the best web development companies by various rating agencies and also holds a prestigious ISO:9001 certification. The company also has official presence in the USA and Europe.