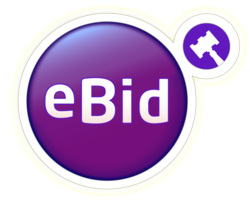 eBid has seen daily growth in new sellers joining - up nearly 21% since November 2012
Miami, FL (PRWEB) February 21, 2013
A recent report from eCommerce Bytes has revealed that a whopping 85% of small online merchants earning less than $50,000 in sales have decided not to list their goods with Google Shopping. In fact, even among merchants earning more than $50,000 in sales, 74% have reported they are also unlikely to list. Arguably one of the widest-reaching sources for sales traffic, Google Shopping recently converted from a free service to a cost per click model, dramatically impacting the Ecommerce industry worldwide. But eBid (http://www.ebid.net), one of the largest online marketplaces with 5 million live listings, has actually seen daily growth in new sellers joining eBid - up nearly 21% since November 2012, most likely in response to its policy of providing free Google Shopping listings to all merchants even after the changeover to the paid model.
Indeed, already one of the best values in eCommerce thanks to its free listing fees and consistently low final value fees (from 0% - 3%), eBid has grown in recognition among online merchants. In eCommerce Bytes' recent "2013 Seller's Choice Survey" eBid moved up an impressive eight places in overall ranking among online merchants who evaluated four aspects: Profitability, Customer Service, Communication and Ease of Use.
Mark Wilkinson, co-founder of eBid said, "We've been seeing a considerable increase in new sellers joining up. While there are a number of factors that this growth may be contributed to, such as our increased marketing efforts, I believe that one of the key reasons is our providing considerable search traffic to our sellers through Google Shopping. We are one of the few sites who have pledged to maintain Google Shopping free of charge for all our members rather than to raise fees or pass the cost along to our members in other ways."
eBid represents a $6 billion marketplace spanning 23 territories, covering more than 100 countries and five continents. Competitive features like zero insertion fees, low final cost fees, a "Make An Offer" button and "Multiple Item Checkout" as well as a generous affiliate program and wide territorial coverage have all combined to propel eBid into this top bracket. Transactions on eBid may be completed using multiple, secure payment systems, either PPPay.com, Google Wallet, PayPal, or Skrill (Moneybookers).
With eBid's affiliate program, participants who add banners/links to their website, emails or Facebook pages can earn up to $104.99 for a single referral. Affiliates are rewarded for not only sign-ups to the basic eBid "BUYER" account status but also when the referral makes a free upgrade to "SELLER" status and, most impressive of all, affiliates are rewarded with 50% of any upgrade fees when their referrals upgraded to "SELLER+" status. eBid's "SELLER+" status is a great advantage for higher volume merchants. A one-time fee of $49.49 gives the seller a lifetime of zero listing fees and zero final value fees. Merchants may also opt for a short-term subscription upgrade to zero fees ($1.99 for 7 Days / $6.99 for 30 Days / $16.99 for 90 Days). Complete details are available on the eBid Affiliate page.
About eBid.net
Founded in the UK in 1999, eBid.net is now a global company with a presence in 23 territories across the UK, Europe, USA and Canada, Africa, Asia, Australasia and South America. With a commitment to person to person online auctions, eBid.net is recognized as the "best eBay alternative" by Webuser Magazine.
# # #