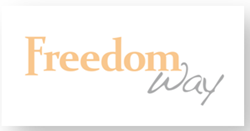 Messages do not have to be complicated to be deep.
(PRWEB) February 21, 2013
There is a new non-denominational church in the Jacksonville, Florida area according to. Local pastor Travis Berkey has started Freedom Way Church in Ponte Vedra Beach, Florida with his good friend, worship leader Nick Yarborough. The people of Freedom Way seek to positively impact both Duval and St. Johns Counties for Christ. The mission statement of Freedom Way Church is: "Worship One. Love Others. Serve All." Their Statement of Faith can be found at FreedomWayChurch.com
Freedom Way Church will have its grand opening at Ocean Palms Elementary School in Ponte Vedra Beach on February 24, 2013. Everyone in the community is invited. People from all walks of life and backgrounds are welcomed and appreciated. Freedom Way already has about 130 regular attenders. "Even though we have just started, we already have a great deal of diversity in our church," said Pastor Berkey.
Freedom Way Church is an amazing group of people who love to serve God and others. Pastor Berkey credits all of those already attending Freedom Way for helping him and Nick Yarborough get the church started. "We could not have made it this far without our loving members. The support has been incredible."
When you attend Freedom Way Church, you will encounter life-changing messages centered on God's Word. Berkey felt the call from God to ministry back in 2000, and began to spiritually prepare for it. In 2009 he enrolled in seminary, and his life was changed forever. He began to see that God had a plan for him to use his love and passion for the Bible to teach God's Word in local gatherings of believers. "Messages do not have to be complicated to be deep. I continually ask God to help me make my points strong, simple, and clear- that's my goal," Berkey said.
When you attend Freedom Way, you will also have the opportunity to experience amazing contemporary worship music led by Nick Yarborough. Yarborough studied music at the University of Mobile, and was part of the well-known student group, The Voices of Mobile, which toured all over the world. However, Yarborough has dedicated his life to pursuing a call much deeper than entertainment. He wants to lead people to worship God with all of their heart.
Freedom Way operates several important ministries, and has something special for all ages. Children love the children's program, which serves infants up to fifth graders. The church also has a thriving youth ministry for students in middle school and high school. Many adults are active in Life Groups, which are smaller groups of gatherings at various times and places throughout the week. Life Groups allow people to get to build lasting Christian friendships.
Ocean Palms Elementary School is located at 355 Landrum Lane, Ponte Vedra Beach, Florida 32082. More information about Freedom Way Church is available at FreedomWayChurch.com or facebook.com/FreedomWayChurch