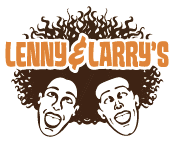 The Muscle Brownie® is more than a snack; it's a way of life
Los Angeles, CA (PRWEB) February 22, 2013
Lenny & Larry's (http://www.lennylarry.com), a leading manufacturer of all-natural, high protein snacks, announces the inclusion of its acclaimed Muscle Brownie®, in all 500+ Vitamin Shoppe locations throughout the US. This success also follows Lenny & Larry's established presence with retailers such as 7-Eleven, GNC, Whole Foods, Ralphs, Albertsons, HEB, Kroger, Robeks Juice, The Sports Authority, Dick's Sporting Goods and independent retailers across the United States. Additionally, Lenny & Larry's Muscle Brownie and other snacks are available at most major health clubs around the country.
"This partnership with Vitamin Shoppe is further proof of our emphasis on quality and value, a commitment we uphold through rigorous product development and use of all natural ingredients. Our Muscle Brownie® gives shoppers across the country yet another reason to visit Vitamin Shoppe, where they will enjoy intelligent pricing and a diverse array of buying opportunities, complemented by knowledgeable staff and respectful service. Muscle Brownie® energizes with a boost of protein - we give people the fun they deserve! Think excitement, strength, nutrition and the power of exercise. Imagine running that race or climbing that mountain, or pushing past old limits. The Muscle Brownie® is more than a snack; it's a way of life. Take a bite of this amazing treat, and embrace a world of excitement!" says Barry Turner, Founder of Lenny & Larry's.
ABOUT THE VITAMIN SHOPPE
Dedicated to helping people fulfill their health and wellness needs, the Vitamin Shoppe is a specialty retailer and direct marketer of nutritional products ranging from vitamins and minerals to nutritional supplements, herbs, sports nutrition formulas, homeopathic remedies, and health and beauty aids.
What began as a single store in 1977 has evolved into more than 500 locations in 42 states and the Island of Puerto Rico. Customers can fulfill all their supplement needs 24 hours a day, seven days a week online at http://www.vitaminshoppe.com. You can also follow The Vitamin Shoppe on Facebook at http://www.facebook.com/THEVITAMINSHOPPE and on Twitter at http://twitter.com/#!/VitaminShoppe
The Vitamin Shoppe offers over 18,000 items from more than 400 name brands.
About Lenny & Larry's 
Headquartered in Southern California, Lenny & Larry's develops all-natural, delicious, healthy and high protein snacks for people of all interests. Created by Barry Turner, a fitness enthusiast and former star of TV's American Gladiators, Lenny & Larry's currently manufactures three acclaimed products: Muscle Brownie®, (Cookies & Cream, Peanut Butter, Caramel Walnut and Triple Chocolate), Muscle Muffin®, (Banana, Blueberry, Double Chocolate, and Pumpkin) and Vegan specialty, The Complete Cookie® (Chocolate Chip, Double Chocolate, Lemon Poppy, Oatmeal Raisin, Peanut Butter and Pumpkin). New products launching soon.