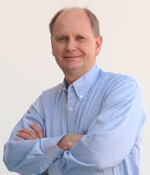 "Just having a bunch of papers filed isn't going to give anyone any asset protection. A lot of other things have to be done in order to make the entities a good liability shield."
Orlando, FL (PRWEB) February 21, 2013
Asset protection and estate planning attorney, Lee R. Phillips, will be representing LegaLees Corporation at the Mindset Mastery Experience in Orlando, Florida. The event, sponsored by life coach Paul Finck, will be held February 22-24, 2013. This event is open to the public.
Mr. Phillips will be addressing the group on Saturday, February 23. He will cover the importance of entity structuring in asset protection, with an emphasis on trusts and Limited Liability Companies (LLCs). He will also cover tax saving strategies.
Mr. Phillips' topic is designed to help people have piece of mind because they will be legally protected. He will show them set up and use their own trusts and LLCs. These entities act as a safety net to protect the owners from lawsuits, bankruptcy and other tragedies that threaten a financial future.
Mr. Phillips will also discuss how to manage these entities because, as he stresses, "Just having a bunch of papers filed isn't going to give anyone any asset protection. A lot of other things have to be done in order to make the entities a good liability shield."
Lee Phillips has spoken to thousands of audiences throughout the United States and Canada. He finds great satisfaction in helping people utilize the law, not only to offer asset protection, but also to reach new financial heights. He will include a number of tax saving strategies designed to save individuals thousands each year.
Not only is Lee an Attorney, he is also a writer. Over the years he has prepared hundreds of articles for financial and medical professional people coaching them on the best way to use the law to safeguard their own assets as well as increase their income. He has also written 11 books, along with his latest book Protecting Your Financial Future. Lee is a counselor to the Supreme Court of the United States. This is a distinct honor because less than five percent of the nation's attorneys hold this position. If you are unable to attend the event click here for a Video Presentation of Mr. Phillips' speech.