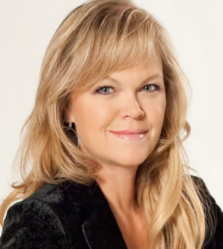 st.louis, MO (PRWEB) February 21, 2013
Bill Walsh, from Chicago, Illinois, will make a special guest appearance on the new "transformational TV" talk show, The Ripple Effect. Airing on Sunday mornings in six U.S. markets, The Ripple Effect features interviews with the world's foremost experts in personal development and wellness of the mind, body and spirit and is hosted by award-winning journalist, business/life coach, author, international speaker and trainer Kristen White.
Bill Walsh is the CEO/Founder of Business Coaching/Venture Capital firm Powerteam International. Bill hosts and speaks at events all over the world! His passion is to empower entrepreneurs and business owners to create massive success. He loves to help people to understand specifically what it takes to build successful companies. He is an accomplished author, speaker, radio personality and movie celebrity. He has a very successful background in finance and marketing. He has spent two decades working with start-ups to major global brands increasing sales, productivity and overall success. He is an innovator with a remarkable ability to determine and dictate success strategy to seize global market opportunities. For more information, visit http://www.ipowerteam.com/
According to show host Kristen White, "The idea behind The Ripple Effect is that one voice, one sentence or one single 'drop' of wisdom is all it takes to help transform your life. The show is a marketplace of ideas for anyone looking to make a change for the better, either professionally or personally."
In addition to the expert interviews, each 30-minute episode of The Ripple Effect will feature a fitness segment, a regular "spirituality boot camp" series and practical tools to use in every day life. Following each show, more in-depth interviews with each guests will be posted on the show's website at http://www.kristenwhitetv.com as well as on YouTube, and in the interactive, digital magazine, The Essence of Spirit, Mind & Body on the iTunes App Store which can be found at http://bit.ly/TEOSMB.
The Ripple Effect airs between 6 and 7 a.m. Sunday mornings on the following stations in the following markets:

St. Louis, MO: KDNL, ABC 30 & Charter Cable
Tampa, FL: WTTA, MyTV
Nashville, TN: WZTV, FOX
Minneapolis, MN: KMBU, CW
Las Vegas, NV: KVMY, MyTV
Baltimore, MD: WBFF, FOX
For complete information on The Ripple Effect including video clips and full
guest bios, please visit http://www.kristenwhitetv.com.
# # #
About Kristen White TV
Professional business and life coach, media coach, author mentor, video producer, spirituality/transformational author, thought leader, speaker, trainer, radio host and intuitive business designer, Kristen White enjoys helping entrepreneurs succeed in business and in life. Kristen brings more than a decade of experience as an award-winning television journalist and anchor to her new show, The Ripple Effect, airing in six U.S. markets and on Charter Cable. She is a 2012 recipient of three Stevie Awards for Women in Business for Video of the Year, Mentor/Coach of the Year and Female Entrepreneur of the Year. For more information, please visit http://www.kristenwhitetv.com.