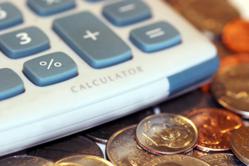 The fact is that most independent contrators have no clue as to how to file their taxes...
Jupiter, FL (PRWEB) February 21, 2013
The tax experts at Tax Help MD are warning the many Americans who freelance as a full time job, or even part-time supplementing income, that they may be in for a big surprise this tax season. Working as a self-employed or independent contractor can seem quite lucrative as the paychecks come in throughout the year, but what many people don't realize is that when tax time rolls around, they may have to pay a bit more than expected.
"The fact is that most independent contractors have no clue as to how to file their taxes, what filing status best meets their needs, or what business structure (sole-proprietorship, LLC, or Corporation) is best suited for them," said tax relief expert, Russ Pierpont. "Even more daunting is the fact that a minimal percent have a clue as to what expenses are eligible and what will red flag a filing for an audit."
Independent contractors must submit their federal taxes with a 1099 which is taxed at a higher rate than what most people filing with a W2 would expect to pay due to the self-employment tax. According to Pierpont, it isn't unusual for people to make mistakes with their taxes.
"We typically deal with consumers that are already in trouble and owe money for either state or federal taxes," said Pierpont. "Obviously, the amount depends on income and expenses. The average debt-load for a client is $31,000, however some owe $200,000."
For tax help, every person filing as an independent contractor should ask themselves these questions:
1.) Are you in the best business structure to best minimize tax liabilities?
2.) Do you understand what expenses you are entitled to utilize?
3.) What write-offs red flag your return for an audit?
4.) Are you filing quarterly returns and making quarterly payments to avoid unaffordable balances at the end of the year?
5.) Are you working with an Enrolled Agent? The only federally authorized tax professional?
6.) Do you use an accounting software program daily, weekly, etc.?
Many people who worked as an independent contractor in 2012 or before wait until it's too late to start asking these questions and find that they owe a large bill when April comes around, according to the experts at Tax Help MD.
Options exist for independent contractors finding themselves in this situation. When looking for tax help, tax payers should look for a company whose tax experts are licensed directly by the IRS. Tax Help MD is one of the few tax relief companies that has an onboard Federally Enrolled Agents that perform the work.
"Choosing the correct company to hire for your tax help is important," said Pierpont. "If you choose the wrong company you could find yourself paying even more."
To speak to a tax expert, please visit http://www.mytaxhelpmd.com
About Tax Help MD
The seasoned tax settlement professionals at Tax Help MD are driven to help tax payers settle back taxes owed to the IRS. They take an honest look at a tax payer's situations, and help them consider the best possible solution to resolve their tax issues. Tax Help MD's extensive knowledge and experience in communicating with the IRS is a tax payer's biggest asset when it comes to the stress and pressure in dealing with the IRS. Whether clients are individual taxpayer, a small business owner or a corporation, the IRS tax relief experts at Tax Help MD work diligently for your interests by advocating on a tax payer's behalf until they find the best personalized solution for each and every client.