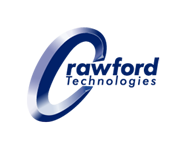 With all the changes and challenges currently underway within the United States Postal Service, it is extremely important to keep up with new cost-saving technology and advancements that can help keep your organization profitable during these challenging
Toronto, ON (PRWEB) February 21, 2013
Crawford Technologies is proud to announce that it will be spearheading three educational sessions at the upcoming 33rd Annual MAILCOM Conference and Exhibition. Taking place in Atlantic City, N.J., from April 28 to May 1, MAILCOM attracts the world's leading professionals in the mail communications industry and serves as the industry's educational authority, promoting and advancing the art and science of mail communications.
"With all the changes and challenges currently underway within the United States Postal Service, it is extremely important to keep up with new cost-saving technology and advancements that can help keep your organization profitable during these challenging times," said David Day, Production Management Specialist at Crawford Technologies.
"I look forward to sharing the insight I have acquired throughout my career with attendees so I can help them to take their organizations to the next level."
An active member and presenter at MAILCOM, Xplor International and various other user and industry groups, David Day brings over 32 years of experience in the document management and mail industry. David Day is a Production Management Specialist at Crawford Technologies and responsible for worldwide education and integration of their Automated Document Factory (ADF) solutions (PRO Production Manager) and Digital Mail solutions (PRO Channel Manager). In this role he works with customers, prospects, sales and product development to identify customer requirements, evaluate solutions and make solution recommendations.
Be sure to mark your calendars to take in David Day's thought-leading sessions, which all offer ways your organization can save money through effective use of state-of-the-art technology.
Compare and Contrast: Paper versus Digital – Sunday, April 28, 2013 – 4:30-5:30 p.m. Presented by David Day, Production Management Specialist, Crawford Technologies
Managing a High Volume Mail Production Environment – Monday, April 29, 2013 – 3:30-4:30 p.m. Presented by David Day, Production Management Specialist, Crawford Technologies
Today's ADF is NOT the ADF of the Past – Tuesday, April 30, 2013 – 3:30-4:30 p.m. Presented by David Day, Production Management Specialist, Crawford Technologies
MAILCOM 2013 will be held at the Tropicana Hotel in Atlantic City, N.J. from April 28 - May 1, 2013. More information, including registration details, can be found on their website at MAILCOM 2013. Registration for MAILCOM 2013 is now open, so click here to sign up today.
About Crawford Technologies
Crawford Technologies is an award-winning, worldwide leader in print-stream transformation, document re-engineering, workflow, document accessibility and archiving software solutions. Now in their 17th year of business, Crawford Technologies is continuing to grow and expand their solution offerings in the Digital Mailbox Services and Enterprise Content Management markets.
Since 1995, Crawford Technologies' award-winning solutions have helped over 700 companies around the world reduce costs associated with communications' processes by delivering bills, statements and other mission-critical transactional communications to their customers in the format they need, when they need it. This includes alternate format documents in Braille, Large Print, Audio and E-text for visually impaired and print-disabled customers.
With CrawfordTech's range of unique software products and services, our clients simplify, automate and extend document delivery cost effectively - irrespective of current, legacy or future standards in infrastructure or document output. These clients, including four of the top five US banks, four of the top five US insurance companies and four of the world's top five car manufacturers, are realizing high-value results as costs associated with document processes are minimized through automation, new opportunities for savings across critical communications are realized and they react quickly to changes in regulations, policies, business requirements and technical infrastructure.
CrawfordTech's quality software, expert support and transactional document business knowledge help clients to meet operational, service, marketing, legal and compliance requirements and automate the delivery of billions of communications to their customers annually. Simply put, companies look to Crawford Technologies for a platform-independent approach, leading system performance and superior output fidelity. Please visit http://www.crawfordtech.com to find out more about CrawfordTech's clients, people, partners and solutions.
For media and other enquiries please contact the CrawfordTech Press Office:
North America Tel: +1-416-923-0080
UK Tel: +44 (0)20 3239 4723
media(at)crawfordtech(dot)com
http://www.crawfordtech.com