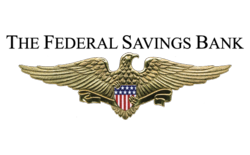 Single-family starts showed the largest number of starts in more than four years
Chicago, IL (PRWEB) February 22, 2013
The Federal Savings Bank is proud to announce that new housing constructions for January were higher this year than last. Single-family home starts for January were at 613,000, this was an increase of 0.8 percent above the December figure of 608,000. The compared increase shows a sense of stability settling into the housing market and gives consumers a renewed opportunity to buy a home or refinance.
Privately-owned numbers were also significantly above the rates from January 2012. The seasonally adjusted annual rate was 890,000, 23.6 percent above the rate of 720,000 recorded for Jan, 2012. First-time homebuyers should take notice of these numbers as the trend is prices is up while mortgage rates remain low across all states. The Federal Savings Bank sees that now is a great opportunity to buy a home with housing prices stabilizing. If personal finances are in order, the bank encourages individuals to take advantage of a property purchase now.
Single-family starts showed the largest number of starts in more than four years. The last time numbers that high were recorded was in July 2008, before the market crashed. This information reconfirms that the housing market is stabilizing.
Veterans who qualify for a VA loan can contribute to the single-family start numbers. According to the U.S. Department of Veterans Affairs, VA loans can be issued to those who want to build a new home and are not limited to pre-existing homes. VA home loans have added benefits such as a lower down payment (possibly zero) and mortgage rate. For more information regarding VA loans visit: TheFederalSavingsBank.com