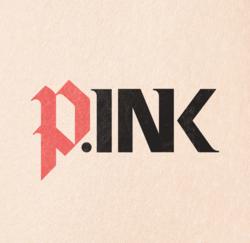 Boulder, Colorado (PRWEB) February 21, 2013
After a mastectomy, many breast cancer survivors are left with scars and often, no nipples. This is a problem that reconstructive surgery cannot always solve. In response to this challenge, P.INK is launching a first-of-its-kind online platform to educate survivors about an alternative healing option: tattoos.
Hosted on Pinterest at http://www.p-ink.org, P.INK is a curated collection of design inspiration, artist links and support messages for women seeking creative control over their post-op bodies.
To showcase the healing potential of reconstructive ink, today P.INK debuts a video documenting one survivor's experience. The video chronicles Los Angeles breast cancer survivor Molly Ortwein getting a seven hour scar coverage tattoo. Through a beta version of P.INK, Ortwein connected with Miami-based tattoo artist Colby Butler, who inked her two-year-old mastectomy scars this past January.
"I was the last person you'd expect to get a tattoo," said Ortwein. "But I rethought my options after my doctor told me that I wouldn't get my nipples back. My coverage tattoos gave me the confidence to close that chapter and move forward."
Ortwein's video can be seen at http://youtu.be/kzO2U0fJ0jM..
"We created P.INK to give women like Molly a new tool for moving on," said Noel Franus, who created P.INK as a non-profit passion project at Boulder, Colo.-based advertising agency CP+B. He is also Molly's brother-in-law. "When reconstruction doesn't cut it, we want to give survivors a chance to re-envision themselves with an entirely blank slate."
About CP+B
CP+B, a member of the MDC Partners network, has a client list that includes Microsoft, KRAFT, Domino's Pizza, MetLife, Old Navy, Applebee's, SAS, Arby's and Best Buy. CP+B has more than 750 employees worldwide, collaborating across five factories: Boulder, Miami, Los Angeles, London and Gothenburg, Sweden. The agency is one of the most-awarded agencies in the world, having been named "Interactive Agency of the Year" three times at the Cannes Lions International Advertising Festival, "Agency of the Decade" by Advertising Age and "Agency of the Year" 13 times in the trade press. They also have the unprecedented distinction of being the only agency to have won the Grand Prix at Cannes in every major category.
Please visit us: http://www.cpbgroup.com
Follow us on Twitter: http://www.twitter.com/cpbgroup
Join us on Facebook: http://www.facebook.com/cpbgroup
###