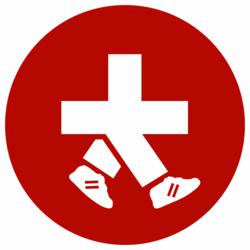 Austin, Texas (PRWEB) February 22, 2013
Sports medicine is a broad branch of health care that is used by a variety of health care professionals including physical therapists, personal trainers, massage therapists, dieticians/nutritionists, chiropractors, surgeons, acupuncturists and more. While each discipline approaches sports medicine from a different angle, they all have the same goal of rehabilitating an injured athlete back to full health and mobility.
A healthy back can, at times, be challenging to maintain for many, but the Austin sports medicine chiropractors at Medicine in Motion have shared a list of six essential tips to keep people out of pain and leading active lifestyles.

Sleep on side. A lot of people sleep on the stomach, but may not realize that this puts irregular pressure on the spine. It's recommended to sleep on one's side instead. And while talking about sleep, if able, invest in a supportive pillow and mattress.
Improve posture. The spine has three curves – the cervical, thoracic and lumbar. These help balance weight distribution and minimize any negative impacts on the spine. Continue to take good care of the spine by actively thinking and working on posture.
Stretch often. Tight muscles lead to body imbalances, which leads to pain. Full range of motion stretches helps eliminate stiffness and encourages healthy joints.
Exercise regularly. Everyone understands the need to exercise often – it has plenty of physical and mental benefits. But it also keeps the spine healthy too. Putting the body through various ranges of motion during athletic activities helps reduce join fixations, which can lead to pain.
Hydrate. Not enough can be said about staying well hydrated. The human body is typically over 50% water and needs a regular supply for blood, muscles, skin and intervertebral discs. Those discs absorb a lot of water, as they can shrink over time if they don't get enough.
Keep bones aligned. Maintaining optimal spinal alignment is essential when fighting the good fight again chronic back pain. When a joint is misaligned, that area of the body goes on "lock down" to prevent further injuries. Routine spinal check-ups help with proper alignment and joint function so muscles can ease up.
Medicine in Motion (MIM) specializes in providing top quality sports medicine in Austin, Texas, for athletic individuals of all ages and levels. The doctors at MIM believe active bodies are healthy bodies, therefore it is the office's goal to keep patients energetic and fit. To that end, MIM provides treatment of injuries and illnesses, including the use of physical rehabilitation; promotes healthy living with personal training and nutrition coaching; and offers comprehensive sports medicine evaluations to optimize health, activity level and sports performance. For more information or for questions regarding sports medicine in Austin, contact Medicine in Motion at 512-257-2500 or visit the website at http://www.medinmotion.com.