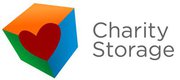 It was well received and many people liked the fact that the money was going directly to three different charities.
Sacramento, CA (PRWEB) February 21, 2013
Talk about a great way to change the mood of bidders at a self storage auction! When the Security Public Storage facility on Fruitridge Road in Sacramento decided to save its first Charity Storage auction for the last bin to be sold in a recent auction gathering, little did anyone know that it would create a buzz and enthusiasm that seemed to energize the bidders on hand.
The end result? Security Public Storage (SPS) raised $747.00, with 60% of that going to Habitat for Humanity, 30% to Kure It Cancer Research and 10% to the Self Storage Association's Foundation Scholarship program.
It was the first of what likely will be many Charity Storage auctions put on by Security Public Storage at its 43 facilities in California, Nevada and Washington, DC.
In fact, SPS has the following Charity Storage auctions planned for February: at its Woodland (Modesto), CA, facility on February 14 at 11:30 a.m., its Brea, CA, facility on February 20 at noon, and its Escondido, CA, facility on February 21 at noon.
"The buyers were very interested in the fact that we were even working with an organization like Charity Storage, as many of them had not been a part of a charity auction yet," said Jeremy Clist, Operations Manager for Security Public Storage. "It was well received and many people liked the fact that the money was going directly to three different charities. The experience really seemed to transform the overall feel of the group."
"I love the fact that Security Public Storage has teamed up with Charity Storage," Clist added. "The storage industry is sometimes portrayed negatively, especially with all the impact from the various TV shows, and this allows us to not only put a positive light on the industry, but more importantly, give back to the community. Our entire staff is very excited to be a part of this experience!"
Charity Storage was created when Lance Watkins and Barry Hoeven saw the popularity of self storage auctions grow and realized that the self storage industry could give back to society through special auctions whose proceeds go to local and national charities. The net proceeds from the sale of each unit at a Charity Storage auction are split three ways -- the Self Storage Association Foundation (which provides scholarships to students who are related to self storage professionals or work at self storage facilities) receives 10 percent, Kure It Cancer Research receives 30 percent, and the individual facility hosting the auction chooses a local or national charity to receive the remaining 60 percent.
For Watkins, having Security Public Storage on board is a true boost to Charity Storage.
"The fact that bidders became more excited when the Charity Storage Unit was auctioned speaks volumes to the true meaning of what we are trying to do," Watkins said. "It is a positive way to improve the image of auctions and so many people will benefit through the money raised for charities. Security Public Storage is a wonderful organization and we thank them for coming on board. And we look forward to the auctions SPS will hold in the coming year!"
Security Public Storage is a family-owned and operated self storage company with 43 self storage facilities located in California, Nevada & the Washington DC metro area. Since the opening of the first Security Public Storage in 1983, SPS has been a provider of the highest quality self storage service in the industry. The operating philosophy that has evolved over those decades has resulted in an unparalleled emphasis on customer service and creating a positive and pleasurable storage experience.
Charity Storage is a 501(c)(3) nonprofit recognized as tax exempt by the IRS. Federal Tax ID# 45-3253579. For more information, visit charitystorage.org or E-mail info (at) charitystorage (dot) org.