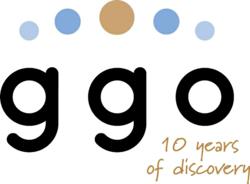 "GGO has been a valuable ally in our global mission to advance knowledge and standards of eDiscovery. The company has made a firm commitment to reducing e-discovery cost and risk"
(PRWEB) February 21, 2013
Seattle, WA: GGO, e-discovery experts and creators of the Digital WarRoom software platform for accessible, affordable e-discovery, announced today that the company will sponsor the ACEDS 3rd Annual E-Discovery Conference & Exhibition (Association of Certified E-Discovery Specialists), to be held in Hollywood Florida, February 28-March 2, 2013. GGO e-discovery experts will demonstrate Digital WarRoom™ with integrated ESI processing, review, and document production. In addition, the Digital WarRoom team will share its Gist™ Analytics tools and workflow for assisted review, in a Technology-Assisted Review Pavilion, showcasing advanced technologies for e-discovery.
GGO co-founder and managing director Bill Gallivan will join John Barkett, Partner with law firm Shook Hardy & Bacon LLP, Jeffrey Jacobson, Litigation Partner with Debevoise & Plimpton LLP in New York City, and Nancy Stuparich, Risk Manager at Florida Lawyers Mutual Insurance Company in a conference panel discussion on "Avoiding E-Discovery Malpractice and Other Data Landmines." Mr. Gallivan recently presented a preview webinar on the malpractice topic. The recorded video may be viewed on demand on the ACEDS website.
"GGO has been a valuable ally in our global mission to advance knowledge and standards of eDiscovery", said Mathew Baum, executive vice president of ACEDS. "The company has made a firm commitment to reducing e-discovery cost and risk–a hallmark value shared by ACEDS."
Industry professionals are invited to pre-arrange onsite meetings with GGO by visiting the Digital WarRoom website, or contact Megan Miller directly. Visit the ACEDS website to learn more about the ACEDS conference.
Bill Gallivan, CEDS
Bill Gallivan is the founding member and managing executive of Gallivan Gallivan & O'Melia (GGO), leading e-discovery services firm and creators of the Digital WarRoom® e-discovery platform. Bill brings a strong technical background, coupled with extensive experience managing all aspects of global litigation, government investigations, and HSR 2nd requests that make him a valuable asset to corporate and law firm clients of GGO. His practice specializes in scope reductions, cost shifting and third party fee sharing for large or unwieldy productions. Prior to establishing GGO in 2002, and the Digital WarRoom line in 2010, Bill served as vice president of professional services at Attenex, a litigation support technology firm formerly owned by Preston Gates and Ellis (now K&L Gates). Bill is known as a strong advocate of education and professional certification, and one who challenges conventional practices for the advancement of the e-discovery industry.
About Digital WarRoom e-Discovery Platform
Digital WarRoom is the first e-discovery platform to provide law firms, corporate legal and e-discovery teams with complete ESI processing, document review and production in a single application, eliminating traditional high-cost volume-based processing fees. GGO created the Digital WarRoom technology for in-house use by solo attorneys, corporations and law firms to address document processing, review and production in legal matters of all types. The software is licensed in a variety of forms, addressing any size law firm or matter:

Digital WarRoom Pro, the first Windows PC-based product for e-discovery, allowing an individually licensed user to conduct complete e-discovery on a Windows computer;
Digital WarRoom WorkGroup, a client-server application that allows corporate IT, in-house legal, or law firm e-discovery practitioners to manage e-discovery case data processing, document review and production without high priced volume-based processing;
Digital WarRoom Remote hosted e-discovery, a full-service hosted platform designed for distributed and virtual team access to case data.
The Digital WarRoom platform is unique in its ability to create and save case data in a portable form. A case database created on any Digital WarRoom product can move seamlessly to any other Digital WarRoom product, with all attorney work product preserved. This unmatched flexibility allows organizations to cost effectively handle an entire portfolio of matters in-house, while retaining the option for full-service hosted review on larger, complex and global matters. To learn more about Digital WarRoom visit http://www.digitalwarroom.com.
About GGO
Since 2002, GGO has provided e-discovery hosting services, consulting and project management on over 3500 complex e-discovery matters in response to litigation, government investigations, M&A actions and other legal challenges. Custom services include forensic analysis, target data preservation from Enterprise ECM systems, WIKIs, collaborative tools, web and cloud-based applications, and Gist™ Technology Assisted Review. In 2011, GGO introduced the Digital WarRoom® line of software products, spanning the entire e-discovery lifecycle from capture through processing, review, and production.
Headquartered in Seattle, GGO also provides hosting and services at offices in New York, Santa Clara, San Francisco, Dallas, Los Angeles and London, serving all markets in Europe, Asia and North America. Leading global corporations, Fortune 1000 companies, Am Law 100 law firms, and government agencies, including the Library of Congress, rely on GGO for robust technology and personalized service. To learn more about GGO, visit http://www.ggollc.com