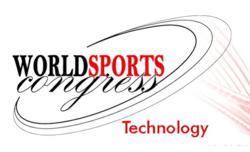 It's an IRN Summit!
(PRWEB UK) 22 February 2013
IRN, global summits organiser, is delighted to confirm that the second edition of the World Sports Congress, focusing on Technology, will be taking place in Geneva on 18th-19th June 2013 with the main focus on how to enhance the fan experience whilst ensuring commercial viability on the investments made on technology.
Drawing upon the cases of the past and the present, WSC: Technology will showcase new technological ideas, how to implement them into the current business model and ensure that the maximum return on investment is generated.
With technology changing the landscape of the sports industry, the attending sporting organisations, businesses and sporting committees will take away a wealth of information from the Congress relating to latest innovations and knowledge refined to the market needs. Strategies on how to finance, plan and develop technology in order to enhance the fan experience will be revealed from senior-level executive in the industry.
Highlights of the conference include a presentation from Tim Goethals, Head of Projects, Association of Summer Olympic Sports Federation elaborating on the ISIS project at ASOIF and a presentation from Daniel Marion, Head of ICT, UEFA who will deliver an exclusive presentation about the operational technologies that UEFA is implementing.
Further updates to be released shortly.
For more information please contact us at info(at)irn-international(dot)com, +44 (0) 20 7111 1615.