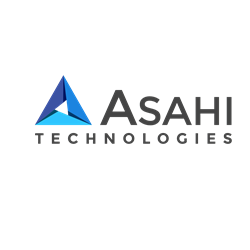 New York (PRWEB) February 21, 2013
ASP.NET is the most preferred shopping cart solution that provides users a friendly interface with amazing functionalities and commendable security features. Offering a myriad of benefits to end users and internet merchants, the Microsoft framework is perfect for creating feature rich, interactive e-commerce shopping cart websites. Enabling site owners to modify their home page content in accordance with their requirements, ASP.Net software helps to build dynamic web-stores that thrive on the World Wide Web. With easy to monitor ASP.NET applications, web owners can organize the information for successful transactions and ensure that the things run systematically and smoothly. ASP.NET development ensures that the shopping cart has the proven flexibility to adjust to the evolving needs of small business owners. And to bring this cutting edge web technology closer to start ups and SMEs, the NY based firm has launched cost effective ASP.NET shopping cart development services.
Considered the best platform for creating efficient shopping carts, ASP.NET offers online customers a quick, convenient and easily understandable check out process. Another striking feature of using ASP.NET application is that the store owner is able to add multiple products across multiple product categories. There are no restrictions, and this makes the shopping cart more usable and provides a highly impressive user experience. More importantly, ASP.NET shopping carts can also be configured for offering multiple payments, language and shipping options. This makes them a great choice if online store owners are targeting global audiences.
To help online entrepreneurs leverage the benefits of ASP.Net platform, the NY based firm offers customized Ecommerce ASP.NET shopping cart solutions to address the specific needs of businesses with diverse backgrounds. The company helps to create efficient online shopping carts on windows/Linux platforms, which can be easily integrated into any existing site." The custom ASP.NET shopping cart solutions developed by Asahi Technologies enable online merchants to gain full control of all the online e-commerce activities," stated Mr. Vinod Subbaiah, the CEO and Founder of Asahi Technologies.The real-time tools provided by the company help them to upload their products, set prices, create promotional coupons and offer many more features that portray their businesses effectively.
To help firms learn more about ASP.NET Web Development Services, Asahi Technologies provides a free online consultation to clients letting them understand their development options.
About Asahi Technologies
Asahi Technologies is a New York based web design and development firm that provides software consulting and Web solutions to small and medium level businesses all across North America. Asahi Technologies specializes in responsive design, cloud computing, online marketing, mobile application development and open source technologies. Under the leadership of Mr. Vinod Subbaiah, who himself started his career as a software programmer, Asahi Technologies' team comprises of experienced software professionals having extensive knowledge of technology with B2C and B2B operations. The firm's headquarters is located in New York City, NY.