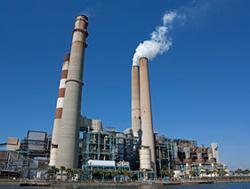 We cannot afford to be complacent.
Bolton, Greater Manchester (PRWEB UK) 22 February 2013
Alistair Buchanan, head of Ofgem the consumer energy watchdog, has said the UK is facing a rise in energy prices over the next few years caused by an increased reliance on imported energy and closure of many UK power plants.
In an interview with the BBC he predicted it could lead to a 10% fall in capacity as soon as April.
Older power stations in the UK are being closed over the next few years as they cause large amounts of pollution and are less efficient than their more modern counterparts such as nuclear or tapping shale gas reserves. Many of these do not yet have the final confirmation needed to begin construction and are very expensive and time consuming to put in place.
He also said it is more important than ever that people ensure they are as energy efficient as possible, to minimise energy bills. The Department of Energy and Climate Change added, "We cannot afford to be complacent."
Mike O'Connor of Consumer Focus, warned those who can least afford energy price rises will be the worst hit. He said the government has to take action to "protect the most vulnerable consumers who can least afford higher prices"
"We need to do more to ensure our homes do not leak energy and we are calling on Government to use the funds they raise in carbon taxes to insulate our houses to modern standards, saving the poorest in society money on their bills, as well cutting carbon emissions and creating jobs."
Now more than ever it's important to guard your home from rising energy prices. Love Energy Savings is a UK energy comparison company who want the same thing as Ofgem and consumer focus. To ensure consumers and businesses get a fair deal on their energy prices.They offer free, impartial, online energy comparisons for homes and businesses and take care of the switching process to ensure you get the best deal on your energy prices.
It takes less than a minute to get a comparison and you could save up to £270 a year*, which could make the difference as energy prices continue to rise.
For a free comparison and more information on how to reduce your energy payments, visit Love Energy Savings.
*50% of customers who used TheEnergyShop.com to switch their gas and electricity in the 6 months to January 2013 saved £270 a year on average.