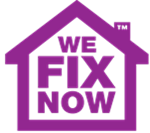 thanks to a desperate appeal for funding, the charity will stay open
(PRWEB UK) 22 February 2013
It has been reported in Runcorn and Widnes Weekly News that Carbon Monoxide Awareness was set to close on December 31st 2012, but thanks to a desperate appeal for funding, the charity will stay open. Housing Association, PlusDane, South Yorkshire Housing and Paragon Community Housing in Surrey were among those who donated to the cause which offers advice, information and victim support.
Providing emergency plumbing in Surbiton, We Fix Now also offers fully registered engineers and electricians in London and the surrounding counties. The team regularly campaign for awareness over gas safety, in particular the dangers of carbon monoxide poisoning through faulty boilers and appliances. Naturally the specialists were pleased to hear about the charity's success. A representative shares their thoughts on the matter.
"It's really important to raise awareness of the dangers of carbon monoxide poisoning, so we're pleased to hear that this charity will be staying open. It's essential that victims have somewhere to turn for guidance.
"It is also vital to try and prevent incidents from occurring in the first place. Homeowners should always make sure their appliances are installed and maintained by a gas safe registered engineer such as those provided by We Fix Now."
We Fix Now is a London-based company providing emergency electricians and plumbing in London and counties. Renowned for their fast and effective service, the firm also specialise in unblocking drains, fixing central heating and boilers and sorting problems with gas. With a strong focus on customer service, We Fix Now prides itself on providing fully qualified and experienced engineers day and night, every day of the year.