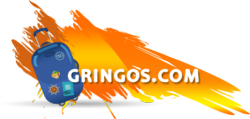 The worldwide expat community has spoken with 58% suggesting the Falkland Islanders should decide their own future, 24% suggesting the United Kingdom should have the final word and 11% supporting Argentina's quest to regain the Falkland Islands/Malvinas
London, UK (PRWEB) February 23, 2013
A poll carried out by the Gringos, South America Expat Forum, taking in 1,010 votes, has confirmed worldwide support for the Falkland Islanders in their quest to determine their own future. The islanders will take part in an historic referendum between the 10th/11th March 2013 on whether they wish to remain as a British Overseas Territory.
Bob Sheth, of the gringos.com website, confirmed that "The worldwide expat community has spoken with 58% suggesting the Falkland Islanders should decide their own future, 24% suggesting the United Kingdom should have the final word with only 11% supporting Argentina's quest to regain the Falkland Islands/Malvinas."
While the Argentine government has recently ramped up the pressure on the UK government to discuss the future of the Falkland Islands/Malvinas it seems as though there was little support for this stance across Latin America. Commenting upon the split in the vote from Latin America, Bob Sheth confirmed that, "Despite the fact the Argentine government has increased the pressure on the UK, our poll highlights a conflicting view when you examine the votes from within Latin America. The data shows 46% of these votes are in favour of the Islanders deciding their own governance, 26% believe it should be in the hands of the UK government and just 22% believe that Argentina has the right to decide."
The rest of the world – excluding votes from Latin America - is also very much in favour of the islanders deciding their own future with 60% voting for this option, 24% voting in favour of the United Kingdom and just 10% in favour of Argentina. There was little support for the United Nations becoming embroiled in this particular dispute with a paltry 4% believing that the decision should be taken away from those directly involved.
As the islanders move towards their historic referendum in early March there is renewed support for their right to choose over and above that of the UK government and their Argentine counterparts. Initial polls suggest landslide support for retention of the islands British Overseas Territory status in a bid to finally bring to a close one of the most acrimonious disputes between Argentina and the UK.
History shows that there have been many battles over the Falkland Islands in years gone by although it has been under the direct control of the UK government since 1834. Prior to this there were rights of ownership expressed by Spain, Argentina and even Uruguay, placing the Falkland Islanders themselves in a state of limbo. There are hopes that the forthcoming referendum will finally answer the question about whether the Falkland Islands will remain part of the UK in the future. The official question in the forthcoming referendum is very simple: –
Do you wish the Falkland Islands to retain their current political status as an Overseas Territory of the United Kingdom? YES or NO
Contact:
Mark Benson, Editor, Gringos, The Forum for Expats in South America
mark(at)moveforward(dot)com
Tel: (01259) 726 669
Note to Editors:
1. This research poll was carried out online, on the gringos.com and the expatforum.com websites, between 1 February 2013 and 19 February 2013.
2. The data was collected, verified and analysed by PollDaddy.com enabling the analysis of the overall vote together with a breakdown between Latin America and the rest of the world.
3. The poll was open to members and non-members of the gringos.com and the expatforum.com websites and the number of votes totalled 1,010.
4. Votes were received from 79 different countries.
5. The breakdown of the votes was United Kingdom 240 votes, Argentina 110, the Falkland/Malvinas Islanders 590, United Nations 44, Other 26