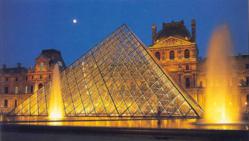 figures show some of the countries that have benefited from this statistical rise in European tourism
Kent (PRWEB UK) 22 February 2013
The European Travel Commission (ETC) has just published its second quarterly report on European Tourism with statistics that show a growth in European destinations for holidays. With the economy being unstable and consumers budgeting as tightly as possible, holidaying still seems to be barely affected.
The following figures show some of the countries that have benefited from this statistical rise in European tourism. Romania +10%, Iceland -+20% and Lithuania +12% topped the ranking with double-digit figures. Even bigger growth is also reported by larger European destinations as Germany (+8%), Spain (+5%) and Austria (+5%). While government should be targeting all categories of tourists, it seems that the long-haul international tourists are encouraged to visit Europe more as there can be a tendency for a longer holiday stay and hence bigger spending.
With Luggage Superstore recently opening its doors to European shipping, this report brings some excitement to the team and can prove to be positive for Luggage Superstore's luggage retail industry itself. European consumers are now able to purchase luggage directly from the luggage specialist online store to encourage holidaying to other neighbouring European countries or around the world. This obviously boosts the sales for Luggage Superstore and European customers are happy too which creates a much better customer relationship with the company.
The boost in the statistics for tourism to Europe can only be seen a promising outcome for all.
Luggage Superstore's established site is in West Kingsdown, Kent. Their aim is providing competitive prices of the highest quality luggage and top calibre Customer Service for online luggage shopping. Luggage Superstore recommends Samsonite Suitcases.
Trina Chee-a-kwai
Luggage Superstore
01474854666
Email Information