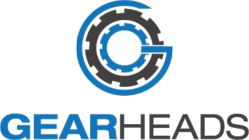 Rogers, AR (PRWEB) February 21, 2013
GearHeads.org, a source for the most up-to-date automotive industry news and rumors, recently unveiled their selection of the best family vehicles. The list was put together by Daniel Smith, an automotive expert and mechanical engineer. Auto enthusiasts and those in search of the perfect family car can review the "Best Family Cars on the Market Today" list online at the GearHeads website.
Smith talked about the list creation when he said, "Your family is very important, which is why you need to choose a vehicle that is safe and reliable. There are plenty of makes and models to choose from, but you need to find a car that's affordable, comfortable and can accommodate your family and your lifestyle."
Factors such as price, gas mileage and storage space were taken into consideration when the list was compiled. The cars and SUV's that made the cut on the best family car's list included the; Honda Civic, Chevrolet Suburban, Volkswagen Passat, Subaru Outback and the Honda Odyssey.
Smith explained why he chose the Honda Civic as the number one family car by saying, "If you have a smaller family, the Honda Civic is the perfect choice for your vehicle needs. Not only is the car extremely affordable, but it also has room to comfortably seat five people, so your entire family will be comfortable no matter how long the drive. Plus, the Civic can get up to 39 mpg, making it a great money saver when it comes to gas."
Auto enthusiasts can find more information about the best family vehicles, automotive industry news and share their input with other auto fans on the GearHeads Facebook page or by following GearHeads on Twitter.
About GearHeads.org:
The founder of GearHeads.org, Chris Riley, has built hundreds of successful websites on the premise that offering edgy, informed and objective information that people truly want must be a guiding principal –not an optional consideration. The GearHeads.org team has been involved in nearly every aspect of the auto industry, including car sales and mechanic work. Riley, who handles the marketing and SEO aspects of the site, prides himself on an innate ability to wreck vehicles. This site is comprised of a formidable team with a successful legacy – and some of the boldest, edgiest views on cars around. Learn more at http://GearHeads.org.
Chris Riley
Gear Heads
4796448280