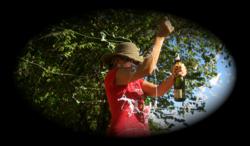 "We are thrilled that Hedonism II will remain a fun loving Nudist Resort and Lifestyle." stated Mr. Bailey COO "We been sending guests to this resort for over 30 years and we look forward to another 30."
Palm Harbor, Florida (PRWEB) February 21, 2013
Breaking news from NEGRIL, JAMAICA:
Go Classy Tours is pleased to announce that they have received official notifications that the sale of Hedonism II has been completed. For over 30 years, Go Classy Tours / Caribbean Hideaways has booked thousands of guests to the world's most uninhibited, nudist and lifestyle resorts. Hedonism II free spirit motto, "The Mind, The Body, The Spirit, The Soul" will live on under the new management much to the delight of "The Repeat Offenders". With one of the highest return rates of any other resort in the Caribbean, Go Classy Tours has Groups that have been returning back as much as twice a year for over 30 years. With guests having visited the resort over 100 times, this is great news for those who call Hedonism II home and are part of the Go Classy Tours Family of guests.
For more than thirty years, Hedonism II has enjoyed a reputation of shattering inhibitions and provoking the kind of behavior people do not talk about in polite circles. In this relaxed, no pressure environment, guests are free to explore whatever alternative lifestyle they fancy. Hedonism is as much about open minds as it is open bars.
Sitting on 22 acres on Negril's scenic seven-mile beach amid ocean views and white sand beaches are 280 beach- and garden-view rooms plus 12 suites with private Hot Tubs and terraces for intimate time alone. From a wide array of Super-Inclusive water and land sports to the late night Hurricanes Club, Nightly Themed parties and five bars, Hedonism II strikes the perfect balance between a relaxing and rousing vacation.
"The new owners plan an immediate US$10 Million Renovations, but will not change Hedonism II Famous Uninhibited, Fun Loving Lifestyle " stated Barnett Bailey COO of Go Classy Tours. Kevin Levee, a 28-year employee of SuperClubs and the current general manager of the resort added, "As someone who has been personally dedicated to the resort and brand for the past 18 years, I am excited by the prospects this new ownership structure brings. Hedo II is the original Nudist and Lifestyle resort and we will bring it back to its former glory, starting with the resurrection of full resort operations and the immediate investment in many of the facilities."
Click this link for a list of Go Classy Tours Group dates for Hedonism II.
Like us on Facebook for up to date specials, sales and general information on the resort.
For Nudist Resorts visit N-Resort or Hidden Beach Resort & Spa.
Call for more information: 800 7Classy or 888 8Classy
Go Classy Tours, Inc. and Caribbean Hideaways is a Florida wholesale tour operator working directly with the public to provide group tours to Caribbean destinations. Their clientele consists of individuals and groups throughout the US, Canada, and Europe. Go Classy Tours is registered in two states: Florida Registration #10015 and California Registration #1015540-40