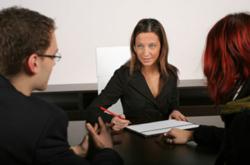 Shop your loan through several different lending institutions
Tallahassee, FL (PRWEB) February 22, 2013
Millions of businesses across the country are smiling as Loans.net consolidates and re-energizes its internal network of business loan lenders. The effort was a comprehensive overhaul of an extremely large-scale pool of lenders.
As a small business owner, you may be well aware of the frills and rejections that are inevitably associated with small business loan applications. Working capital demands often cannot afford the luxury of fulfilling complex documentation requirements. Add to that the misery of waiting for an approval decision. Often the time taken to complete the entire business loan application process is so extended, the need itself takes a backseat.
Harry, a small business owner, shares his experience:
"Early this quarter, we wanted to take advantage of a window of opportunity in our market. To raise awareness for our company's programs, we wanted to purchase strategic media spots in key territories. Unfortunately, our local bank asked us to wait for a few weeks to complete the approval and review process. This time-frame could have killed the opportunity that we wanted to exploit. Fortunately, I applied for a low interest small business loan at Loans.net. Not only did I receive an online decision, the funds were electronically deposited into our account within one business day. The campaign was a success."
Having been in business for nearly fifteen years, Loans.net has helped thousands of business customers like Harry.
Although small business loans were available for entrepreneurs, the interest rates were exorbitantly high. The cost of financing would literally eat into any entrepreneur's Return On Investment (ROI) and make the entire process cumbersome and costly.
In an effort to curtail financing costs, Loans.net recently initiated a strategic program that would focus on recruiting new lenders and driving innovative technology assets to combat rising interest rates. The program was inaugurated yesterday by Yonni Rossa, CEO of Loans.net.
In an official press statement, Yonni made the following observations:
"Addressing the problem of high interest rates was not just a priority, it was an absolute emergency. Businesses simply cannot afford the luxury of depositing their earnings into profit statements of major banks. We revised our network of lenders to achieve a significant reduction in business loan interest rates and benefit our customers. Our strategy leveraged three major tools to drive down interest rate costs: First, we expanded our network and diversified our lender portfolio; second, we fostered internal competition within our network so that multiple lenders would compete to fulfill the requirements of a single business loan applicant; finally, we instituted a ratings and ranking system. Thus far, we have been very successful and have managed to curtail interest rates significantly."
Loans.net is a free online service that works on the premise of matching business loan applicants with specialized lenders. On completing a short, thirty-second application borrowers receive free quotes and proposals from lenders. Decisions are made available online and the funds are electronically deposited within one business day.
If you would like more information about this topic, visit our website: http://www.loans.net/