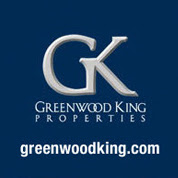 Houston, TX (PRWEB) February 22, 2013
On January 22nd, Greenwood King Properties held their annual company wide breakfast at the Houston Country Club. Besides honoring tenured employees as well as their newest class of real estate agents, the Greenwood King Properties breakfast was held to celebrate a monumental annual goal reached by the company earners. The rising success experienced by Greenwood King Properties is reflective of their agent's commitment to excellence, as well as the Houston, TX homes for sale market's resilience and immunity to national trends.
Though housing market trends around the country have suffered and stagnated for the better part of the last five years, the Houston, TX luxury real estate market has swelled. Texas' business friendly environment and availability of good paying, professional jobs made for an attractive prospect for the homes for sale market in Texas. However, real estate does not sell itself. That is where the crack team of real estate agents compiled by Linda King and Julie Greenwood came into play.
In the past year, the 150 real estate agents employed by Greenwood King Properties were able to handle an exorbitantly high volume of luxury real estate property. On average, most of Greenwood King Properties' agents ranked within the top 1% nationally in terms of dollar volume (roughly $7,696,375 sales per agent). This massive workload led to a massive annual bottom line of over $1 billion in sales; no small feat for a sales force of their size.
The breakfast, held just a few weeks ago, was a time for Linda King and Julie Greenwood (owners of the privately held real estate firm) to personally thank their team of agents and recognize their top earners. With a business that encompasses 18 of Houston, TX's most competitive luxury real estate markets (including West University, Memorial, and River Oaks); these results are truly staggering and indicative of an optimistic trend in Houston, TX real estate listings, which will continue to experience low interest rates and a swelling market in the coming year.
Honored at the breakfast were 40 of Greenwood King Properties' top earners, as well as recognizing tenured and "rookie" members of their real estate team. King and Greenwood recognize the hard work and diligence of their staff, and give them the ability to do what they do best; which is sell high quality, luxury real estate in huge volumes. The Houston Business Journal went so far as to recognize 8 of Greenwood King Properties' team among their Top 25 Real Estate Agents in Houston.
For more information on the high performing real estate agents honored at the breakfast or to learn about some of the luxury homes that Greenwood King Properties handles, please visit their website or contact:
Becky Birdwell
111 Brookside Drive
Greenwich, CT 06830
m.rebecca(at)rhbirdwell(dot)com
p. 203.524.8377