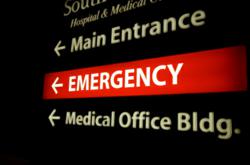 Atlanta, GA (PRWEB) February 22, 2013
A-1 Express, a leading same-day courier service and transportation service provider nationwide, announces medical and specimen delivery services nationwide. The announcement comes as an effort to market the courier within the medical industry and grow their current client base meeting the demand for speciality medical courier services. A-1 Express strives to be the best choice for same-day courier logistic solutions for companies nationwide.
A-1 Express is marketing their medical and specimen delivery services within their "Services" main page on their website. These premium services include delivery of blood samples, prescription drugs, medical devices, medical supplies, and specimens. Whether local or city-to-city, the nationwide courier provides proper delivery of pharmaceutical and medical supplies. Proper care and handling is given to medical products, as well as adherence to specific pick up and delivery instructions.
The medical industry experiences a number of benefits by utilizing couriers. Companies within the medical industry, including distributors, hospitals and medical technology firms, require deliveries that have to be shipped on-demand and fast. The shipments are very critical can mean life or death for customers and patients. This includes sending couriers to deliver medicine to jails, prisons, and nursing homes. A-1 Express handles medical and specimen deliveries with speed and superior service.
A-1 Express can provide medical and specimen delivery service quotes via phone or online. Hospitals, drug stores, and medical device companies can partner with A-1 Express in being a a one-stop courier throughout the US for multiple location deliveries. A-1 Express also has sales staff available to develop multi-stop and scheduled courier solutions.
A-1 Express Incorporated is a recognized leader in same-day delivery, messenger, distribution, and transportation services nationwide. From small packages to palletized freight, A-1 Express provides superior delivery services on-time and fast. Headquartered in Atlanta, Georgia, A-1 Express has a daily growing list of over 1,500 clients, including many Fortune 500 companies, throughout the US.