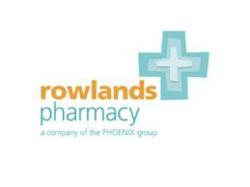 (PRWEB UK) 21 February 2013
Interest in a career in pharmaceuticals is experiencing a boom as the industry shakes off its negative reputation of the past to increasingly become a popular choice for graduates.
Although the health sector has remained a common career plan for university leavers, the pharmaceutical industry has suffered by association with some of its more commercial and profit-driven aspects.
Pharmaceutical representatives, for example, developed a reputation for an overly aggressive approach to sales, with some offering promotional items to doctors and other customers to try and persuade them to purchase the medicine they were offering.
Such unethical practices have been curbed in recent years however, and the result is that the industry has begun to restore its position as a legitimate career choice.
The research and development side of the industry has also grown as the race for the next high-profile drugs intensifies, while a further boost has been given by the trend towards more meaningful career choices.
Pharmacies are the customer-facing part of the pharmaceutical industry, and one, Rowlands Online Pharmacy, said it was delighted to see the current trend.
As spokesperson said: "People who work within the industry are well aware of how challenging and rewarding a career choice it is, so it has been disappointing to see the whole sector tainted somewhat by its association with some of the less regulated aspects of it.
"Increasingly however, those aspects now seem to be confined to history and the industry has established itself again as a popular, and some would even say cool, career option.
"That is certainly the case at Rowlands, which through the use of technology is creating a whole new channel to market for the industry, giving manufacturers and suppliers a means of reaching customers that simply did not exist even a short time ago."
With over 500 pharmacies nationwide, Rowlands Pharmacy has developed a strong reputation that it is now consolidating through its online presence.
Also known as Rowlands Internet Pharmacy, it provides not only a convenient way for ordering prescriptions without having to leave the house, but a useful and trusted means of getting health advice online.
Whether it's advice on suitable medication for an upset stomach or guidance about the most appropriate hair thinning solution, Rowlands has a qualified medical professional standing by to help.
For more details about the products and online advice service at Rowlands Online Pharmacy, visit http://www.rowlandspharmacy.co.uk.